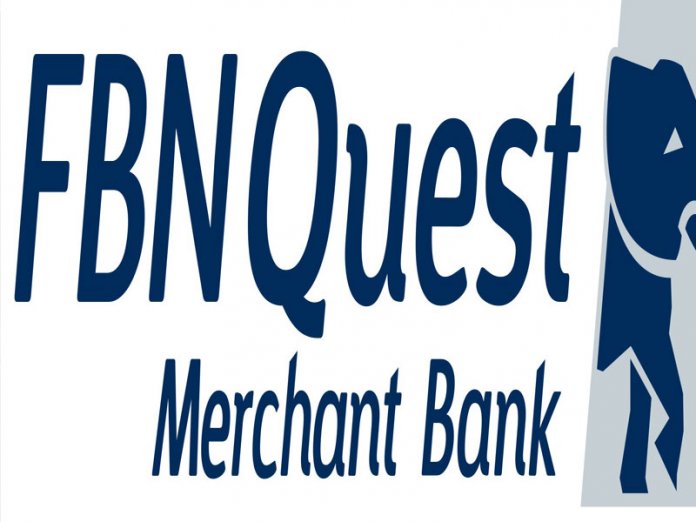 Impacts Students With the Nuggets Of Financial Literacy.
FBNQuest Merchant Bank, the investment banking and asset management subsidiary of FBN Holdings Plc, took the nuggets of financial literacy to secondary school students across the country to commemorate the 2019 Global Money Week (GMW) which took place recently.
The 2019 Global Money Week was themed "Learn Save Earn". Representatives of FBNQuest Merchant Bank, imparted over 800 students with the knowledge required to make wise financial decisions as they proceed with their academic and career pursuit in life. They emphasised the importance of being grounded on the essentials of financial literacy which include budgeting, learning to save and the various types of financial accounts available for this purpose. Volunteers from FBNQuest Merchant Bank went further to cover and highlight how students can take advantage of investment opportunities in fixed deposits and Mutual Funds from a young age, cultivating the habit of putting money away to meet medium to long term financial goals.
Schools visited include; Government Secondary School, Kuje – Abuja, Government Secondary School, Gwarimpa, Federal Government Boys College, Apo – Abuja; Federal Government Girls College Abuloma, Holy Rosary College, Government Girls Secondary School Rumuokwuta amongst others.
Speaking on the event, Kayode Akinkugbe, Managing Director/CEO, FBNQuest Merchant Bank stated that "This initiative driven by the CBN provides institutions the opportunity to impart useful financial knowledge to young students at an early age. The importance of teaching financial literacy at this crucial stage of learning cannot be overemphasised as it is pivotal to building sustainable economic growth and development. FBNQuest Merchant Bank is proud to participate in this initiative annually and therefore takes the responsibility of raising a generation of financially literate young adults seriously".
Global Money Week is an annual celebration aimed at teaching children and youth about money, saving, creating livelihoods, gaining employment and becoming entrepreneurs through fun and interactive activities. Different communities take action to create awareness, challenge out-of-date financial policies and give young people the tools and inspiration they need to shape their own future.