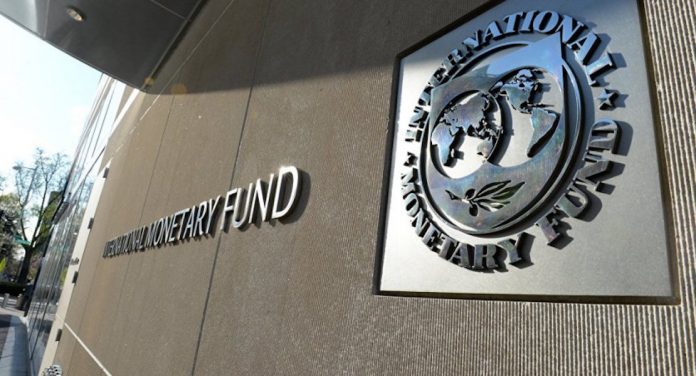 Ugo Aliogo with agency report
The Executive Board of the International Monetary Fund (IMF) has concluded the regional consultation with West African Economic and Monetary Union (WEMU).
According to a statement from the IMF website, economic activities in the region remains strong with subdued inflation.
The statement also noted that despite adverse terms-of-trade shocks and security concerns in some member-countries, real Gross Domestic Product (GDP) growth was estimated to have exceeded six percent for the seven consecutive year in 2018, fuelled by strong domestic demand.
It further noted that the aggregate fiscal deficit was reduced by half percentage point of GDP and external reserves increased, mainly supported by Eurobond issuances, stating that this dynamic has come with persistent vulnerabilities.
IMF in the statement further noted that public debt and its servicing costs increased in 2018, partly because of below-the-line budgetary operations.
The statement added that preliminary data points to an increase in total debt to 52.5 percent of GDP in 2018 from 50.1 percent in 2017, and in total debt service to 33 percent of government revenue in 2018 from 26.4 percent in 2017.
According to the statement: "The external current account deficit is estimated to have increased to 6.8 percent in 2018 from 6.6 percent of GDP in 2017. This increase was underpinned by strong public capital spending but also by worsening terms-of-trade on the back of higher world oil prices.
"Notwithstanding a firmer monetary policy stance since early 2017, liquidity pressures in the regional financial system were temporarily eased in 2018. The BCEAO significantly reduced its refinancing volume to banks between early 2017 and end-2018. However, liquidity in the financial system gradually improved in the wake of sizeable Eurobond issuances, which also reduced sovereigns' demands for financing on the regional debt market.
"Important banking sector reforms were implemented in 2018, including the move to Basel II/III prudential standards (with a 5 year-phasing period), new bank accounting rules, banking supervision based on a risk sensitive consolidation approach to groups, and steps to operationalise the new resolution framework of the Banking Commission.
"The medium-term outlook remains positive but hinges critically on the implementation of planned reforms. Growth is projected to stay above six per cent, assuming fiscal consolidation to meet the regional fiscal deficit convergence criterion of three per cent of GDP and eliminate below the-line budgetary operations from this year onwards, and structural reforms implementation.
"Risks are tilted to the downside and stem from potential slippages in fiscal consolidation, slow progress in implementing structural reforms and improving inclusiveness, larger imports or lower capital inflows relative to projections, persistent security concerns, as well as weaker than expected global recovery and tighter international financial conditions.
"Executive Directors agreed with the thrust of the staff appraisal. They welcomed the region's continued strong growth despite the ongoing challenges and commended the authorities for the progress made in implementing banking sector reforms.
"Directors noted, however, that the medium term outlook is subject to downside risks, including those from rising public debt burdens and higher external current account deficit.
"They emphasised that continued fiscal consolidation, more effective monetary policy transmission, and further financial and structural reforms are needed to support private sector led growth and reduce vulnerabilities.
"Directors underscored that growth friendly fiscal consolidation is critical to reduce risks of public debt distress and preserve external stability. They urged member countries to adhere to the regional fiscal deficit convergence criterion of three per cent of GDP.
"Directors emphasised that adjustment efforts should focus on domestic revenue mobilisation by curbing tax exemptions and enforcing regional tax policy directives, to generate space for development spending. "They also urged more effective control of below the line budget operations and encouraged a review of the regional surveillance framework to better contain risks to debt sustainability."