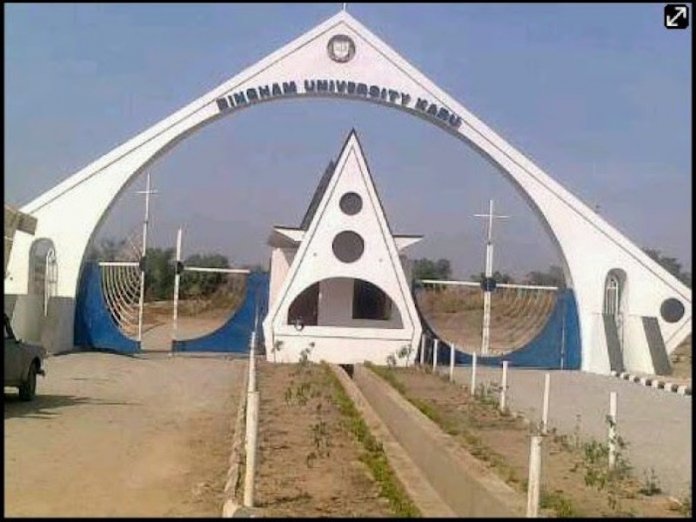 Seriki Adinoyi in Jos
The College of Medicine and Health Sciences of Bingham University, Karu Nasarawa State recently inducted 31 newly graduated medical doctors that obtained degrees in Medicine and Surgery (MBBS) from the university.
In a brief speech at the Physician's Oath Taking Ceremony, held at the Bingham University Teaching Hospital, Jos, Plateau State, the Vice-Chancellor, Professor Williams Qurix advised the fresh doctors to abide by the rules guiding the medical practice. He charged them to be the change agents that the country needs in the health sector.
"Today's induction is the fifth in Bingham University. The five sets have produced a total of 155 doctors. We hope that in no distant future our administrative quota will increase so that our output will correspondingly increase.
"The university has improved the infrastructural facilities in Jos Campus in terms of new academic block, thus creating more office accommodations befitting of an academic institution. We have also completed and put to use new Emergency Paediatric Unit (EPU) improving our clinical services."
He added: "Friendly academic and learning environment have been created through establishment and expansion of e- library, solar power and provision of water tankers to boost supply of water to the campuses."
To the new graduates Qurix said: "Your role as medical doctors is very crucial to humanity. You are trained to save lives. You should never compromise that very important role and rule; you should always remember your oath and respect it."
"The Medical and Dental Council of Nigeria (MDCN) has from the establishment of this medical school sustained continuous support in terms of advisor and also prompt response to our invitation. The university remains eternally grateful to the register in particular and the council in general."
In his remarks, the Provost of the medical college, Professor Alhassan Yakubu said "the unquantifiable support of the Chief Medical Director (CMD) of the University Teaching Hospital in cash and many other areas, including health services to our students in times of need without first insisting on payment for the services is acknowledged.
"I commend the vice-chancellor of the university; your demonstration of true love for medical education in Nigeria is indisputable. To say that you have given a facelift to the college, particularly the Jos campus is an understatement. These are eloquently demonstrated by such edifice like the academic block. The entire College of Medicine is short of words to express our depth of appreciation.
"I congratulate those inducted today and say the future of this college lies squarely in your hands; the college shall keep on marching without turning around."