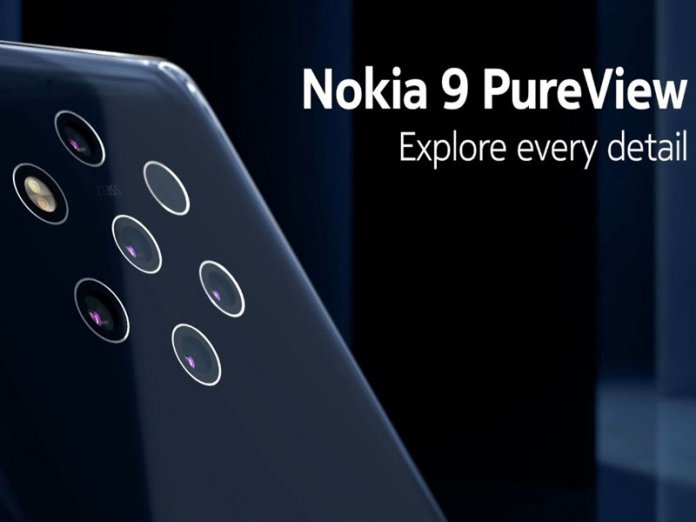 HMD Global, the home of Nokia phones, has announced four new android smartphones, including the world's first smartphone with a unique five camera array, the Nokia 9 PureView.
With a dedication to delivering quality technology for all, the new Nokia phones are as diverse as the consumer needs they serve. Aside the new lines of smartphones, the company also released its latest affordable internet enabled feature phone, the Nokia 210.
The phones were released this week at the ongoing Mobile World Congress (MWC) in Barcelona, Spain.
The other lines of smartphones include: Nokia 4.2, Nokia 3.2 and Nokia 1 Plus.
Nokia 9 PureView features the world's first five camera array with ZEISS Optics to put next generation computational imaging technology into the hands of advanced photography enthusiasts. Every picture taken with a Nokia 9 PureView is in HDR, five cameras simultaneously capture the image and fuse it together into one 12MP photo with outstanding dynamic range and depth of field. Designed with the needs of photography enthusiasts at its heart, Nokia 9 PureView also features the ability to capture images in uncompressed RAW "DNG" format and allies editing directly on the phone.
Nokia 4.2 has been designed to offer the latest smartphone innovations at a truly accessible price. The classy, sculpted-glass design and all-screen display offer beauty on the outside.
Nokia 3.2 combines the biggest HD+ display for the price with our signature two-day battery life¹ all powered by the latest Android 9 Pie experience. The Nokia 3.2 features an impressive 6.26" HD+ display so you'll never struggle and strain to see more of your favourite movies, TV shows and streams.
Nokia 1 Plus is a brand-new member of the Android (Go edition) smartphone family that brings solid imaging in a high-quality Nokia design with a big screen, at exceptionally accessible price points.
Nokia 210 is a new addition to its market-leading feature phone family. It can be connected to the web with Opera Mini browser and has a crucial role in the Nokia phone line-up as the most affordable internet device and comes in a durable, inherently coloured polycarbonate shell.
Chief Executive Officer, HMD Global, Florian Seiche, said:"We have had a phenomenal response from consumers to our entire portfolio, thanks to our unique approach to Android, delivering a pure, secure and always up-to-date experience.
"We have delivered on this commitment, changing the smartphone ownership paradigm by offering an experience that only gets better over time. With these new phones, we are taking a leap forward by delivering the very latest innovations from Google across our entire portfolio."