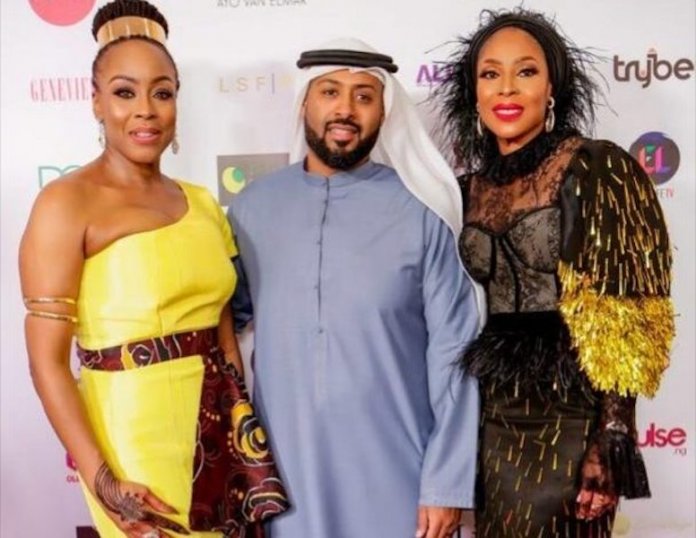 In further demonstration of its commitment to the growth of Nigeria's movie industry popularly called Nollywood, Dubai's Department of Tourism & Commerce Marketing (DTCM), partnered leading production company, EbonyLife Films, for the premiere of its highly anticipated movie 'Chief Daddy.'
Explaining the DTCM's support for the movie and EbonyLife Film, Dubai Tourism's Head of Campaign Management for Africa, Salim Ali Mohammed Dahman, said it was in line with its mission to help boost the Nigerian film industry, and encourage local talents while showcasing the beauty of Dubai to Nigerians as one of the leading visitors to magnificent city in United Arab Emirates.
"Nigeria is a key source market for Dubai in Africa. We firmly believe that there is a wealth of talent within the African community and we are pleased and honored to have been given the opportunity to support Nollywood, the world's third largest movie industry entertaining millions of people and generating income for key players.
"This partnership with EbonyLife Films aligns with our objective of nurturing talents as well as helping to forge ties with Nigeria Africa," he said.
Speaking in the same vein, DTCM's Director of International Operations (Africa), Stella Fubara-Obinwa said Dubai Tourism was excited to be a part of the success of the movie premiere, as well as that of the previous movie projects it has been involved with, and pledged to continue to support similar projects by EbonyLife Films and others in Nollywood as part of its contribution to the development of the Nigerian movie industry.
It would be recalled that Dubai Tourism was also one of the leading sponsors of EbonyLife Film's highly successful "Wedding Party" and its sequel, "Wedding Party 2: Destination Dubai" which was shot in Lagos and glamourous locations in Dubai, and became the highest grossing Nollywood movie of all time, raking in N467 million worldwide.