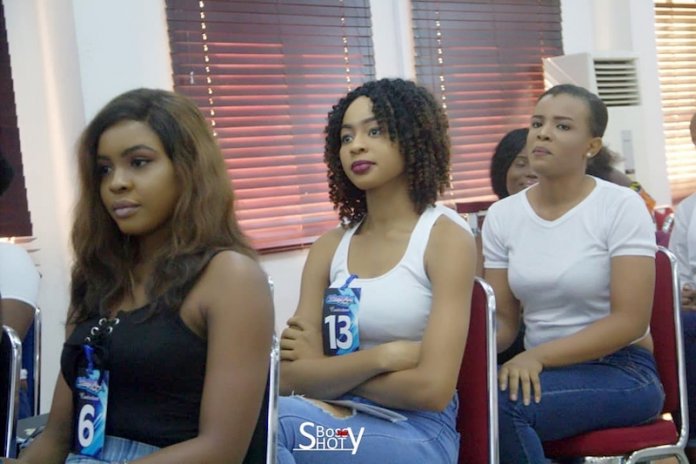 The art exhibition edition of the prestigious Most Beautiful Model in Nigeria has concluded its 2018 audition, as finalists emerge to represent the 36 states of Nigeria at the grand finale, Abuja.
The ceremony will be held at Chida International Event Centre on December 15, when a new queen will emerge to succeed Queen Ivette Meurer.
The 2018 finalists/contestants are in the race to replace Queen Yvette Meurer, who got USD20,000, a plot of land, Ebony hair endorsement, international trips and other benefits during her reign as Most Beautiful Model in Nigeria – MBMN
The third edition of Most Beautiful Model in Nigeria is organised to showcase and promote the relevance of creative beauty, innovative fashion and talent display by physically challenged persons across Nigeria. This edition will witness the exclusive display of productive talent and art exhibition by physically challenged persons from Juremi Foundation and other NGOs.