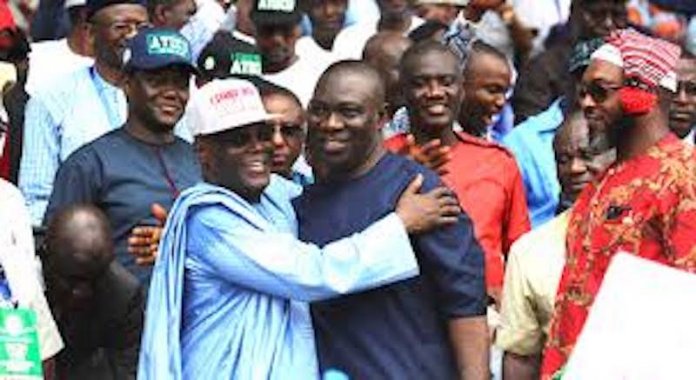 POLITICAL NOTES
It is no longer news to anyone, who has been closely monitoring political developments that since the initial momentum that the emergence of Alhaji Atiku Abubakar gathered and brought the way of the PDP, it has not been well with the main opposition party especially since it settled for Mr. Peter Obi, a former governor of Anambra State as Atiku's running mate.
Deputy Senate President, Ike Ekweremadu didn't find the choice of Obi funny more so, that he had hoped it would be him after working hard for Atiku's emergence and even allegedly selling out on some of his friends, who also contested the party's nomination. So, he moved against Obi and understandably so, such that the choice of Obi almost died on arrival. Consequently, the situation contaminated the PDP momentum and naturally killed the frenzy that trailed Atiku's emergence.
But that phase of the party's challenges might have been surmounted now. In a deft political move, Atiku, in company with his campaign manager, Senate President Bukola Saraki and others, paid Ekweremadu an unscheduled visit, where they talked things over and as it is, the storm might have been arrested and the PDP can look forward to the next phase in the countdown to 2019.