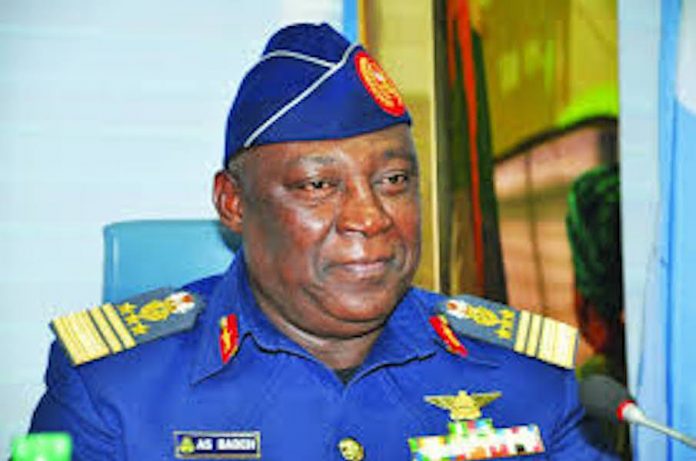 By Alex Enumah in Abuja
A former Chief of Defence Staff, Air Vice Marshall Alex Badeh (rtd), will, on January 16, 2019, open his defence in the trial of alleged criminal breach of trust, corruption and diversion of funds to the tune of N3.97bn.
Trial judge, Justice Okon Abang, adjourned trial for the defendant to open his defence on the said date following agreement by parties in the matter.
At the resumed trial Thursday, Badeh's counsel, Akin Olujimi (SAN), told the court that failure of the court's registry staff to avail him of the records of proceedings involving 22 witnesses made it impossible for the defence to file a no case submission as earlier planned hence the defendant has decided to open is defence in the matter.
"Based on our application on October 23, to make a no case submission, your lordship granted the defence and the prosecution permission to file and exchange written addresses on the no case submission.
"I must report that we had some difficulties in getting recording of proceedings of the trial from the court registry.
"The last proceeding that we got from the registry in respect to this matter was that of October 27, 2016.
"That proceeding ended with PW seven and all together, we have called 22 witnesses in this matter that means there is a deficit in the production of proceedings with regard to 15 witnesses," he said.
Olujimi said in the light of the above the defendant had decided to go ahead and call evidence in response to the case made by the prosecution.
"In this regard, the defence would no longer file a no case submission, rather, proceed to defend their case.''
Responding, Prosecution Counsel, Rotimi Jacobs (SAN), however disagreed with the submissions of the defence, adding that there was no record to show that the defence had applied for the record of proceedings from the court nor filed a no case submission.
He then urged the court to call on the defence to open its case.
Similarly, Justice Abang, in his ruling disagreed with the defence that the failure of the registry to make records of proceedings of the case available was responsible for them abandoning the no case submission application.
He said that it was not the fault of the registry since the defence made no application for the records to be released to them.
The judge, however, adjourned the matter till January 16 and 17 for Badeh to open his defence.