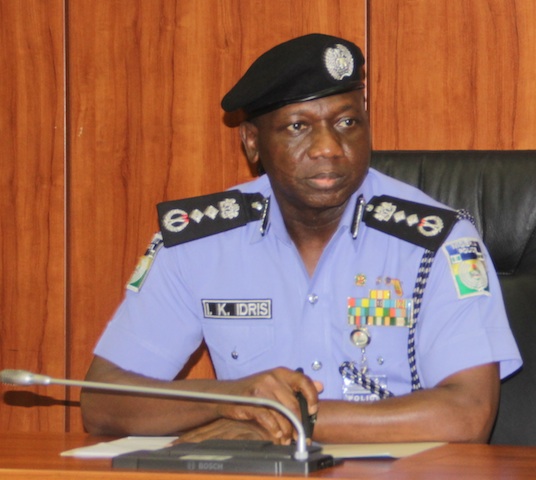 A UK based Nigerian, Bankole Ogunnowo, has appealed to the Inspector-General of Police and the Attorney-General of the Federation and Minister of Justice to respect the court order stopping his extradition to Nigeria.
·       Ogunnowo made the appeal in a telephone interview with the News Agency of Nigeria (NAN) yesterday.
·       According to him, the court order made in 2017 in Akure had not been challenged or appealed by anyone.
·       He said that some people were seeking his extradition to Nigeria with a view to assassinate him and appealed to the IG and the Minister of Justice not to be tools in the hands of his enemies to murder him.
·       Ogunnowo alleged that his family members and friends were being harassed and intimidated by those that wanted him dead, using their connections with the police and court to their advantage.
·       "The bottom line is the abuse of court process as court has discharged the matter of extradition which was not appealed or challenged.
·       "Those seeking for my life went to another court to get arrest warrant on the same matter that has been discharged in court.
·       "The IG and AGF should respect the order already made in the court which has not been challenged or appealed; I am put under protection from harassment in the UK.
·       "So, they are now using the Nigeria Police and court; I have not committed any crime that warrants extradition; the people want me brought back to Nigeria because I stopped giving them money requested for," he said.
·       Ogunnowo alleged that those seeking his extradition had approached the court; the court discharged the application and told them to put him on notice which they never did.
·       He noted that the matter between him and those seeking for his extradition was purely family, as it has to do with his former marriage, stressing that all efforts to indict him in the UK failed.
·       "I want the IG and justice minister to protect my rights and save me from further harassment as I am now in fear of my life; I believe their plan is to have me assassinated in Nigeria," he said.
·       When contacted, the police spokesman in charge of Interpol, FCIID, Alagbon, Lagos, DSP Niyi Ogundeyi, told NAN that there was no record of extradition on the complainant in the commands.
·       Ogundeyi said that the police only worked with their counterparts in other countries and if there was need for such exercise.
·       According to him, if the complainant has any criminal records, the police will bring him to Nigeria to answer the case.
·       He said that not all cases of husbands and wives were civil, adding that if there was an evidence through investigation of threat to life, such a person could be liable for extradition.