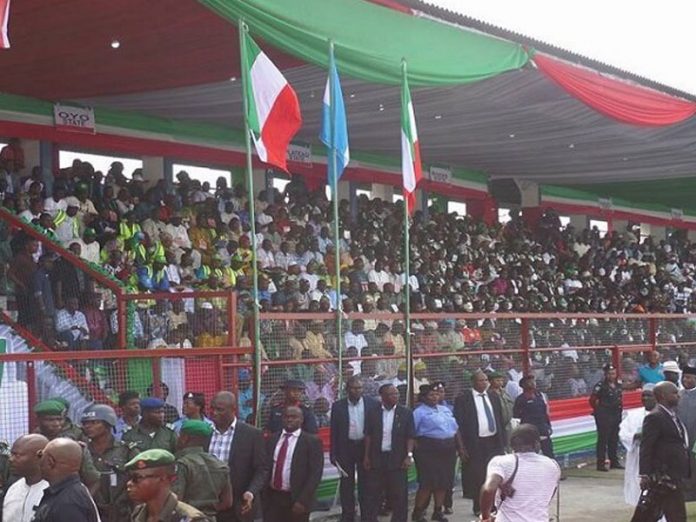 By Hammed Shittu in Ilorin
Ahead of 2019 elections, the Ilorin Emirate Council on Friday endorsed the gubernatorial candidate of the Peoples Democratic Party (PDP) in Kwara State, Mr. Razak Atunwa.
The Chief Imam of Ilorin and  a key member of the Ilorin Emirate Council, Sheikh Mohammed Bashir Salihu gave this indication after yesterday's Juma'at service at Ilorin Central mosque.
Sheikh Bashir during a special prayer session after the Juma'at service described the PDP gubernatorial candidate as "our emerging governor."
He prayed God to make Atunwa the next governor of the state in a gathering where the Emir of Ilorin, Alhaji Ibrahim Sulu-Gambari and the Senate President, Dr. Abubakar Bukola Saraki were in attendance.
In Kwara State, the highly revered Ilorin Emirate Council and Islamic scholars led by the Chief Imam of Ilorin play important roles in determining who governs the state.
Also, the Emirate Council and the Saraki political dynasty have been  age long allies and one can hardly stand without the other.
The Chief Imam also offered special prayer for the Senate President, requesting God to continue to grant him resounding successes in all his endeavours.
Sheikh Bashir described Saraki as the "strong pillar on which Kwara stands" adding that "Dr. Saraki is our son who like his late father has  always been there for us and has passion for the development of our state. For this reason, we shall continue praying for his success in the political field and other endeavours."
Prior to yesterday's endorsement of Atunwa by the Emirate Council, all the traditional chiefs in the five local government areas; Asa, Moro, Ilorin West, Ilorin East and Ilorin South, had during a congratulatory visit to the PDP's candidate in his GRA residence in Ilorin pledged their allegiance to him and the Senate President.
The traditional chiefs under the auspices of Alangua and Magajis Forum were led on the congratulatory visit to Atunwa by their chairman, Alh Salihu Mohammed Woru, the Magaji NDA of Ilorin who also doubles as the Emir's spokesman.