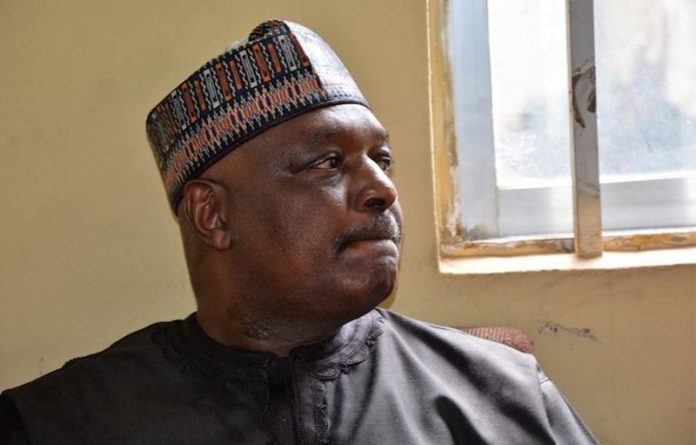 Ring True
By Yemi Adebowale; yemi.adebowale@thisdaylive.com; 07013940521 (text only)
Last week, the Court of Appeal in Abuja affirmed that failure of public officers to give an account of security votes entrusted to them amounted to stealing and criminal misappropriation, adding that it is akin to genocide. This formed part of the reasons the court affirmed the conviction of a former governor of Taraba State, Jolly Nyame, who had earlier been convicted and sentenced to 14 years' imprisonment on June 30, 2018 by a High Court of the Federal Capital Territory. This is heartwarming.
Just like many other governors, Nyame took billions of Naira as security vote without accounting for it. This criminal practice is still on in virtually all our states. Many governors simply loot state treasuries in the name of security vote. With this judgment, it means that security votes must be appropriated for and accounted for.
Justice Emmanuel Agim, who read the lead judgment of the three-man appeal court panel on Nyame's appeal, noted that in Nigeria, there was a pervasive tendency by public officers to regard or treat security votes collected by them as their personal entitlement or funds. "This belief is completely wrong," Justice Agim said.
He added: "Any public officer in charge of such funds must either account for them or return them to the public coffers. Failure to do so amounts to stealing. Every public officer or servant who receives government or public funds as security votes must use the money for the purpose, or render an account showing that it has been used for such purpose or return the money to the government treasury if it has not been used.
 "If the recipient of such funds cannot account for the use of such funds for the purpose it was meant and has not returned same to the government treasury, then that is clear stealing of public funds or criminal breach of trust or criminal misappropriation of funds.
"The argument put forward by the defence lawyer suggested that Nyame believed that as a governor, the security votes were his personal entitlement to be used as he pleased without any responsibility to explain how he used same and that since it is his entitlement, he cannot be said to have stolen same.
"The nature of the crimes, the fact that they are routinely committed by public officers and servants throughout the country as a usual process of public administration, their impact on the community and people of Taraba State and the circumstances of the commission of the offences justify a deterring punishment."
I was also impressed that Justice Agim, during the ruling, categorised corruption as genocide, saying he saw no justification for offences like murder or armed robbery with less impact to be punished with death penalty and corruption was not.
"In view of the dangerous impact of the crime of public office corruption on the state security and the generality of the people, it comes within the class of crimes against humanity like genocide, terrorism and large-scale violation of human rights.
"There is no justification for imposing capital punishment for serious crimes like murder, armed robbery with less widespread impact and punishing a more serious crime like public office corruption with more widespread impact in terms of imprisonment prescribed in Section 115, 119, 309 and 315 of the Penal Code Act. These cannot be sufficient deterrence. But the courts are bound by law not to exceed those terms of imprisonment."
Following the Nyame conviction, I hope the EFCC will go after ex-governors that collected security votes without accounting for them. All the governors that looted state treasuries in the name of security votes must face the court. Serving governors currently abusing security votes should prepare to face the law after their tenure.
'Decapitated' Boko Haram Still Causing Havoc
Last week, "decapitated" Boko Haram fighters killed scores of soldiers during attacks on three military bases within three days in Borno State. Yes, that's the truth. Military authorities have failed to respond to complaints of fatigue, insufficient supplies of food and arms by soldiers on the frontline. So, many more of such attacks should be expected.
In the first Boko Haram attack on Sunday, scores of soldiers were killed in Metele, a remote village near the Nigerian border with Niger. A military officer who requested anonymity told AFP: "Our troops were completely routed and the terrorists captured the base after heavy fighting." The commander of the base and three officers are believed to be among the dead. "A search is under way for survivors or further victims in the surrounding bush," the source added.
The terrorists stormed Metele with 20 trucks and army air support did not arrive until after they had invaded the base and looted the weapons. Yes, 20 trucks! A decapitated Boko Haram was able to mobilise 20 trucks for an assault on a military base.
The same day, Boko Haram also launched a pre-dawn attack on a base in the town of Gajiram, some 80 kilometres north of Maiduguri. Fighting lasted several hours before they were repelled by our gallant soldiers. The previous day, the terrorists also attacked a military base in Mainok, Borno State, killing a soldier.
The ISWAP faction of Boko Haram asserted responsibility for the attacks in Metele and Mainok, claiming to have killed at least 42 soldiers in addition to carting away four tanks and other vehicles.
Just on Monday, armed with guns and machetes, Boko Haram fighters stormed Mammanti village in Borno State, killing nine farmers. They abducted 12 people in an operation carried out on bicycles. Usman Kaka, a farmer who escaped, said: "They just opened fire on us and continued to fire as we fled."  Village Chief Muhammad Mammanti said the assailants "hacked three people who resisted being abducted". Also on Monday, seven women were snatched while working in fields near the city of Bama.
The biggest draw back to the war against Boko Haram is the persistent lies by the government that the terrorists had been defeated. The Buhari government must face the fact that Boko Haram fighters are still very much around and very strong. As I pen this piece, close to a million Nigerians are living in excruciating condition in numerous IDP camps in Borno State. They can't return home; their towns and villages are still controlled by Boko Haram. The terrorists are perfectly in control of three local governments in Borno State. Under Buhari's watch, Boko Haram became the deadliest terror group in the world, with thousands of Nigerians killed in the last 42 months. Even in IDP camps, displaced Nigerians are persistently attacked and killed by Boko Haram, as seen in Rann, Muna Garage, Dalore and a number of others. 
This country has been needlessly losing hundreds of its gallant soldiers to this madness called Boko Haram, yet Buhari refused to replace our inept service chiefs. Many will not forget in a hurry the massacre of soldiers in places like Sasawa, Magumeri, Malam Fatori, Gashigha, Rann, Kanama, Gamboru-Ngala, Mafa and Kunduga. What about the unprecedented and persistent killing of officers by the terrorists under Buhari? Those killed include Lt. Colonel O. Umusu, Lt. Colonel K Yusuf, Lt. Colonel Abu Ali, Lt. Colonel B. U. Umar, Captain Victor Ulasi and Group Lt. Col. A E Mamudu. So, what are we talking about? Buhari's war against Boko Haram has been a big mess. Our soldiers are ill-motivated and ill-equipped.
This government should stop all the propaganda about having defeated Boko Haram and proactively face this war. This is the truth that must be told.
NEMA DG, Maihaja, Should Step Aside
I have spent quality time reading the House of Representatives' report in which the Director-General of the National Emergency Management Agency, Mustapha Maihaja, was indicted for alleged corruption and mismanagement of funds in excess of N33 billion under his watch. I have also meticulously read the NEMA DG's defence. Honestly, Maihaja has no business remaining as NEMA DG for a day longer. I fully concur with the demand by the lawmakers that President Muhammadu Buhari should sack Maihaja, while anti-graft agencies should move against him and recover the funds he could not properly account for.
NEMA under Maihaja has not done well in the supply of food items to the IDPs in the North-East, despite the billions of Naira it got for this purpose. Out of the controversial N5.8 billion North-East Intervention Fund released last year for the supply of food to the IDPs, NEMA got N829 million. The poverty, hunger and disease in the various IDP camps are not justifiable considering the huge amount released to Maihaja's NEMA, in addition to donations from international bodies. Only God knows where the NEMA DG and his men have been sending the food to.
The report alleged that there was no evidence that the balance of 5,000 metric tons of rice worth N1.5 billion was supplied to the IDPs in the North-east as claimed by NEMA and directed that N1.5 billion should be recovered from the NEMA DG.
On the 6,779 metric tons of rice donated by the Chinese Government in support of the IDPs, the lawmakers asked the ICPC, the EFCC and the police to "ensure recovery of about N800 million paid for demurrage from officers of the Ministry of Budget/National Planning, Ministry of Agriculture and NEMA."
The case against the NEMA DG regarding funds released to the agency for ecological purposes is also frightening. The lawmakers linked specific funds to Maihaja and directed him to refund them. For instance, out of the N1.6 billion voted for flood victims in 16 states, the DG was asked to refund N700 million because he could not convincingly defend the entire disbursement.
NEMA in one of its responses said the correct value of the rice donated by China was about N2.25 billion and that  the amount spent on clearing, demurrage and storage was about N450 million and not the N800 million alleged by the lawmakers. Haba! N450 million for clearing, demurrage and storage is huge and suspicious.
NEMA is clearly feeding fat on Internally Displaced Persons in the North-east under Buhari's watch. Last year, the lawmakers had alleged another N3.1 billion contract scandal in NEMA under Maihaja's watch. It was alleged that supply contracts were shabbily awarded to companies without legal qualifications to get contracts from the federal government. Two of the rice contracts were said to have been awarded to companies that did not meet standard pre-qualification conditions. In separate reports adopted by the committee, the FIRS claimed that the two companies had no tax clearance certificates, and had not paid any tax to the federal government as required by law before they could be awarded contracts.
Maihaja has apparently been exploiting loopholes in the Public Procurement Act regarding emergency operations to the detriment of the country. His explanation on how he expended billions of Naira on emergency activities is uninspiring.  For me, Maihaja should be man enough to step aside as NEMA DG. This critical agency of government requires an honest, pragmatic and selfless leader.