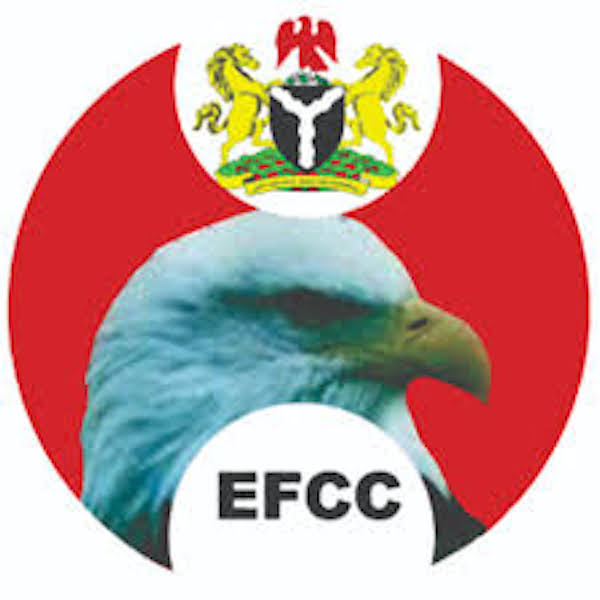 Ejiofor Alike
The Economic and Financial Crimes Commission (EFCC) last night confirmed that men of the Federal Fire Service, (FFS), Wuse Zonal office, successfully subdued inferno that almost razed down the anti-graft agency's Wuse 2 Zonal office.
According to a statement by the acting spokesman of the agency, Mr. Tony Orilade, the fire fighters led by their Sector Commander, Melone Onyekachi, arrived the Wuse 2 office of the commission when they were alerted of the fire by the Incident Duty Officer of EFCC, Kayode Oyetunde at about 7.10p.m.
The fire started at the former newsroom which now serves as storage for ICT equipments that were retrieved from the commission former offices scattered across the Capital City. The former newsroom is domiciled in the two Storey Costa Hall which was commissioned by Dr. Antonio Maria Costa on November 13, 2007. The building currently houses the Data Centre and the Combined Inter Agency Task Force," the statement explained.
When asked what could have caused the fire, Onyekachi said, "Our duty is to put off the fire; that we have successfully done. There is another department that will come and ascertain the cause of the fire", he explained.
The statement added that two officers of EFCC attached to the Combined Inter-Agency Task force who were trapped on the second floor of the building were successfully rescued before the fire was eventually subdued.
The statement added that the extent of the damage would be ascertained after stock taking.
"The commission's Chief Security Officer (CSO), Nasir Abdullahi, immediately after the fire was curtailed, went to the Maitama Police Station to incident the fire outbreak. Policemen from the Station who followed him to the commission, however, promised to return for further enquiry," the statement said.
The statement identified the management and officers of the EFCC who were on ground to concertedly subdue the fire to include: the Supervisory Secretary, Mr. Chile Okoroma; Director, Finance and Accounts, Jubril Manigi; Zonal Head of Operation, Mohammed Rabo; DD, Admin, N.T Ibrahim; Head of Legal, Kabir Latona; and Head of ICT, Isah J. Abdullahi, among others.