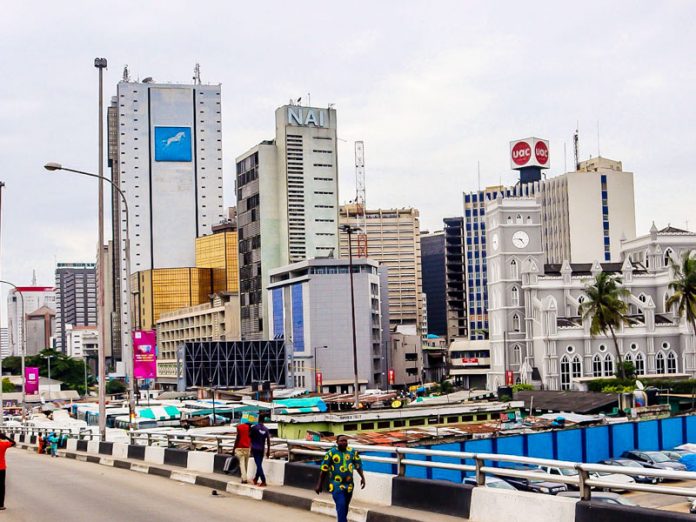 Goddy Egene
Major manufacturing companies are now witnessing a decline in their financing cost following stable exchange rate, their resort to cheaper sources of borrowing as well as the adoption of other cost reduction strategies, THISDAY's investigation has revealed.
It was gathered that reliance on bank loans by many companies and the forex scarcity experienced in the country in 2016 had pushed up cost of finance of most companies to very high levels.
This, it was learnt, had led to some of them recording decline in profitability between the 2016 and 2017 financial year.
However, THISDAY checks showed that the situation has improved significantly as most manufacturing firms continue to witness decline in financing cost, a development analysts attributed to the stable exchange rate and recourse to cheaper sources of funding such as equity capital injection and issuance of commercial papers (CPs).
The Director General of the Lagos Chamber of Commerce and Industry (LCCI), Mr. Muda Yusuf, who confirmed this development, told THISDAY yesterday that the stability of exchange rate impacted positively on the activities of manufacturers.
"From the point of view of the stability of the rate, from the point of view of the fact that we have regular intervention by the CBN, it has also supported stability of exchange rate.
"Also, the fact that we have the investors' and exporters' window, which impact has been positive, has all supported manufacturers. Today, manufacturers don't have to queue for a long time before they get forex anymore."
Investigation further revealed that leading food product manufacturing firm, Nestle Nigeria Plc, for instance, saw its net financing cost for nine months which ended on September 30, 2018, fall by 85 per cent to N1.27 billion, from N8.6 billion in 2017.
This boosted the company's profit after tax by 44 per cent from N22.979 billion to N33.118 billion in 2018.
Also, leading cement manufacturing company and most capitalised stock on the Nigerian Stock Exchange (NSE), Dangote Cement Plc, recorded lower financing cost in 2018.
Specifically, its financing cost fell from N39.917 billion to N30.115 billion.
Consequently, profit before tax went up from N220.182 billion to N247.364 billion, just as PAT increased from N154.122 billion to N158.227 billion.
Dangote Cement Plc established N150 billion CP progamme and raised N50 billion Series 1 and 2.
It has also announced the issuance of N50 billion Series 3 and 4.
Expert explained that the stable exchange rate led to the reduced cost of borrowing for companies that usually go for foreign currency loans. They added that some companies have also reduced their appetite for bank borrowings and approached existing shareholders for equity capital through rights issue, while others issued CPs, which are believed to have lower interest rate compared to bank loans.
Research analyst at Anchoria Asset Management Limited, Mr. Adedeji Adewole, who spoke in a chat with THISDAY, said, "A lot of firms are now going for debt financing such as CPs and bonds, to boost their operations. Also, the stable exchange rate we have been experiencing, is what has kept the economy going, unlike the volatility we saw about two years ago."
The Managing Director of Dangote Cement, Mr. Joseph Makoju, recently explained: "The CP that will be issued under the programme will be deployed towards capital expenditure, working capital and general corporate purpose."
Also, brewing giant, Nigerian Breweries Plc, which has raised funds via CP in the past, witnessed a decline in its financing cost, reducing from N7.869 billion to N5.267 billion.
Similarly, UAC of Nigeria Plc, which raised additional capital via a right issue, paid lower cost for finance as it fell from N3.143 billion to N1.66 billion.
Unilever Nigeria Plc that equally injected equity capital through rights issue last year enjoyed lower cost of finance in the review period. It fell from N1.185 billion to N105 million.
The Managing Director/CEO of Unilever Nigeria Plc, Mr. Yaw Nsarkoh, had said through the rights issue, the company would be able to reinforce its financial flexibility to support its growth initiative, while giving shareholders an opportunity to consolidate their shareholding position.
"The rights issue is part of Unilever Nigeria's long term strategic intent to strengthen the company's capital base by deleveraging its balance sheet, support its working capital needs, and position the company to exploit value accretive opportunities," Nsarkoh said.
He had explained that the net proceeds would help the company repay outstanding foreign currency denominated liabilities, purchase additional raw materials required for Unilever's products and to meet other working capital requirements in order to build long term value for all stakeholders.