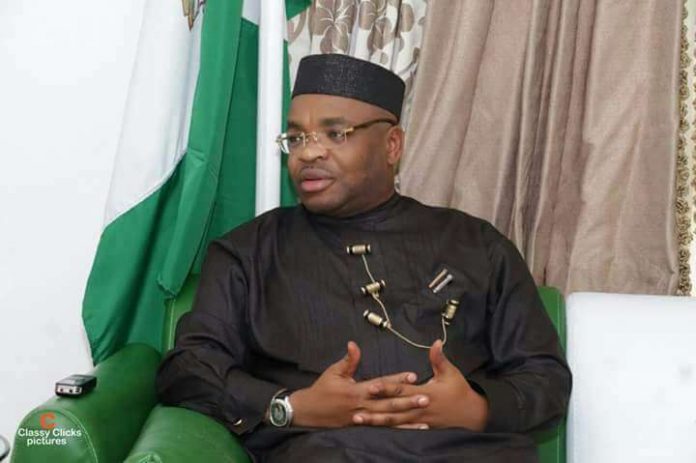 In furtherance of its avowed commitment to maintaining peace and fostering economic prosperity, Akwa Ibom State Government has announced a-three day fasting and prayer programme from November 15 to 17 to usher in the commencement of political campaigns and other political activities for the 2019 general elections.
The state Commissioner for Information, Mr. Charles Udoh who stated this in a statement issued yesterday, added that the three days have not been declared public holidays.
According to him, those in public offices and in private business locations, are expected to gather and pray at the close of work to round off the fasting in the first two days of the programme.
"On November 17, 2018, everyone who can make it to the Banquet Hall Grounds, Government House, Uyo is invited for the final prayers at an open service at 4 p.m. The theme of the programme which defies the mere rhetoric of politics is "PEACE BE STILL" (Mark 4:39) and the essence is to collectively pray to God to avert all forms of bloodshed and violence in our State throughout the electioneering period. We would also pray that no matter how the messengers of evil overstretch to rob us of our peaceful environment, God should continue to protect and sustain us. Our last prayer point would be that only ordained God-fearing leaders shall emerge as winners in all elective offices," Udoh explained.
Udoh urged the state's spiritual fathers and leaders of faith-based organisations, churches, government offices, markets, farm settlements, schools, motor parks, and indeed every business organisation, to encourage their members to participate in this very important three-day programme.
He added that the citizens and residents of Akwa Ibom State; irrespective of political affiliation or religious leaning are also implored to join in the interest of the peace and unity of our dear state.
"As a people, we must remain grateful to God Almighty for His ceaseless benevolence and abundance of peace which our beloved State has enjoyed in the past three and a half years. We do not take that for granted. We have toiled, we have travelled around the globe to paint a glorious picture of a new and prosperous Akwa Ibom.
"Our efforts have been rewarded by the large and continuous influx of investors to our state. The sustenance of this new lease of economic prosperity is hinged on the peace, safety and security within our borders. We believe that politics should not be a platform to roll-out drums of violence and criminality that can destroy all that we have built within the last few years.
The Government of Akwa Ibom State therefore has put in place adequate security measures to ensure a peaceful atmosphere in our state during the forthcoming general elections," Udoh explained.