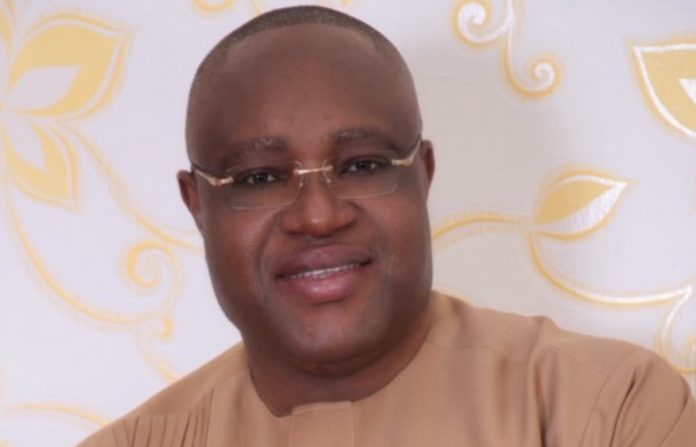 This is my lord. I like the man too much even though he cannot dance to save his life. At the opening of The Hamilton, my new Joint nestled somewhere in Lekki, he came with his ever so beautiful wife Godrey and immediately started frowning.
I ask my Oga hope no problem, he said he was ok. He ordered for fish and stared eating all the while frowning. I asked Godrey wetin do Oga, she whispered in my ear say, oga no sabi dance that nah him style be that. He will just put up a frown so that nobody will ask him to dance.
Kai, you see this kind style well the evening was not for dancing and as soon as Gabriel understood that, he relaxed and became the life of the party. Today is not for his non-existent dancing skill but to congratulate him for emerging Downstream Man of the year at the annual Oil trading and logistics conference of the Industry. Mr. Ogbechie has built his firm Rain Oil with just N30,000 to a multibillion Naira concern employing thousands of Nigerians and contributing significantly to the growth of the economy.
You see why we are so close. This is a shout out to him even as I wish him more success in coming years. But go learn how to dance o because the way you are going dem go soon invite you to Buckingham Palace to be knighted by the Queen and you may have to dance with her. No be frowning go solve the matter. God bless you sir.