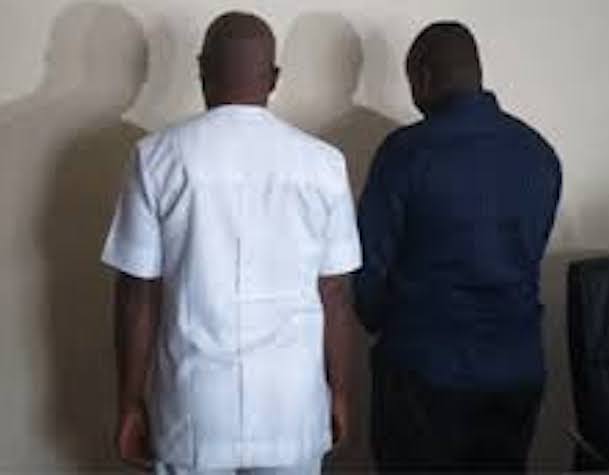 Alex Enumah in Abuja
A Wuse Zone 6 Magistrate's Court in the Federal Capital Territory (FCT), Abuja Friday revoked the bail it granted an Abuja-based whistleblower, Jeff Ove.
Ove is standing trial for allegedly giving false information on whistleblowing policy to the Special Presidential Investigation Panel on Recovery of Public Properties.
Chief Magistrate Ahmed Ndajiwo, who revoked the bail, in a short ruling on an oral application by the prosecution, also ordered that Ove be arrested and be brought to court to face his trial.
The decision to issue the bench warrant against the Bayelsa State born whistleblower was predicated on his refusal to appear in court for trial in the four-count criminal charge brought against him by the presidential panel.
Ove was alleged to have given false information against a businessman, Mr. Emmanuel Mbaka, to the effect that the businessman starched huge amount of money in foreign and local currencies in his house at Gwarinpa Estate in Abuja.
At the resumed trial Friday, Ove, who is the first defendant in the criminal charge, was absent in court without cogent reason.
His counsel, Abubakar Suleiman, in a bid to pacify Magistrate Ndajiwo, informed the court that his client was involved in an accident and could not make his trip to Abuja for the trial.
The counsel further told the court that the surety to the first defendant was away to Port Harcourt on official assignment and pleaded with the magistrate to pardon the absence of his client.
However, counsel to the presidential committee, Dr Celsius Ukpong, opposed the excuse adduced for the absence of the whistleblower in court for trial as demanded by law.
Ukpong argued that the defendant inflicted malady on himself by not coming to court in spite of the gravity of the charge against him.
He therefore applied to the court to revoke the bail granted the accused person by the court to enable him stay in Abuja to face his trial as required by law.
Ukpong also urged the court to order the surety to the first defendant to appear in court to show cause why he should not forfeit the bail bond he entered.
In his ruling, Ndajiwo agreed with the prosecution that there was nothing to show that the 1st defendant was involved in an accident or taken ill as claimed by his counsel.
The magistrate therefore issued a bench warrant for the arrest of the defendant and that he should be produced in court on November 30 for trial.
The court also ordered his surety to appear in court on the adjourned date to show cause why he should not forfeit the bail bond he entered for the defendant.
Ove and one Mohammed Sanusi were said to have on September 27, given false information to the presidential committee claiming the chairman of Trademore Investment stockpiled arms and also starched huge amount of public funds in his Abuja residence.
However, the panel later found their claims to be untrue.