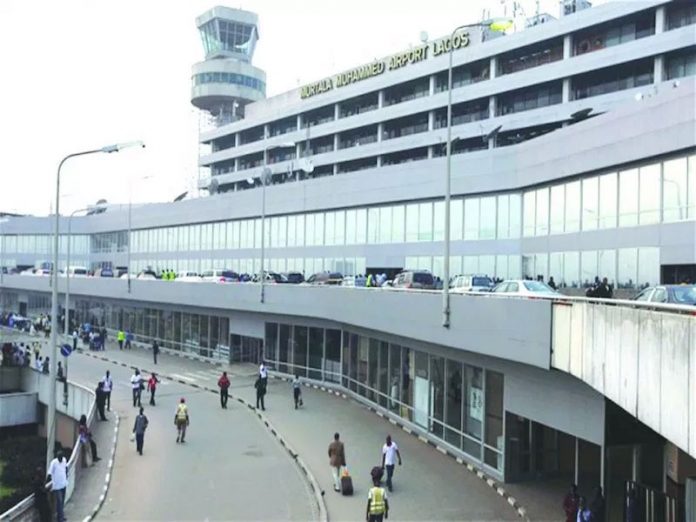 Power outage cripples activities
Chinedu Eze
An Etihad Airways bound passenger, Mr. Ademola Adekele, slumped and died early wednesday when he entered the international terminal of the Murtala Muhammed Airport (MMIA), Lagos to board his flight.
This is as power outage wednesday evening temporarily crippled flight operations at the airport, which happened when an airline keyed into the avio-bridge to disembark passengers.
Eye witness account said the deceased passenger was about to be checked in on flight EY674 (AUH) with estimated time of departure at 09:55hrs when he slumped.
THISDAY learnt that the passenger, who arrived at the airport early in the morning, slumped and gasped for breath, while he was in a sitting position at about 5:30a.m.
Report indicated that immediately he slumped, an unnamed Air Peace passenger tried vigorously to revive him by pumping his chest, "but the deceased showed weakness and did not respond to the first aid," before the arrival of the Port Health officials at the airport.
This, witness accounts said, took about 30 minutes before officials of Port Health could arrive at the scene of the incident who immediately applied oxygen on him, but it was discovered that none of his vital signals were responding to treatment.
At about 07:55 a.m., the Federal Airports Authority of Nigeria (FAAN) ambulance arrived at the scene to move the remains of the deceased to the Lagos State University Teaching Hospital (LASUTH) for proper medical checks and examination, which also proved negative.
The passenger was with international passport number: A08086990 and was billed to check in at the D–Wing Departure hall of the airport.
THISDAY also gathered that last Sunday, another passenger of African World Airlines (AWA) slumped at the same airport, but was later revived by the officials of Port Health service at the airport.
General Manager, Corporate Communications of FAAN, Mrs. Henrietta Yakubu, confirmed the death, and noted that the deceased was yet to be checked in as at the time of the incident.
On the power outage, FAAN management did not explain the power outage at the time of filing this report, but it confirmed that power was restored after over 30 minutes when arriving passengers has to wait at Immigration counters and queues until power was restored.