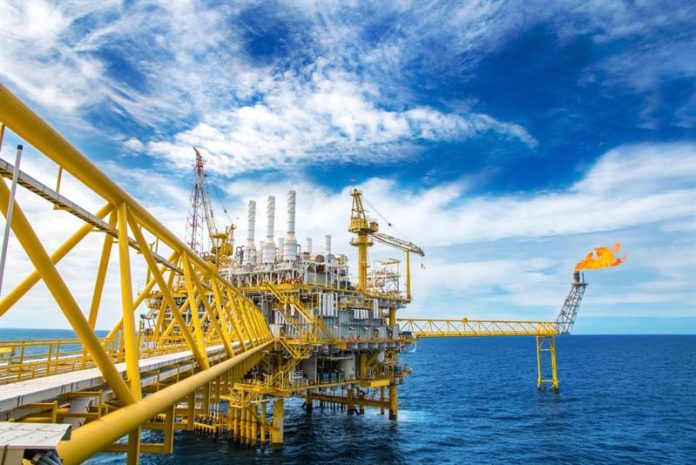 Chineme Okafor in Abuja
The Nigerian National Petroleum Corporation (NNPC) and its joint venture partner – Chevron Nigeria Limited (CNL), have signed a 'side letter' to formally activate a 2011 Gas Sale and Aggregation Agreement (GSAA) they initiated with Egbin Power Plc and the Gas Aggregation Company of Nigeria (GACN).
The agreement brought the GSAA to a formal start and was expected to stabilise gas supply to Egbin power plant.
The GSAA according to a statement signed by the General Manager, Policy Government and Public Affairs of Chevron Nigeria Limited, Mr. Esimaje Brikinn, would see the NNPC and CNL supply to Egbin 145 million British thermal units (mmbtu) of gas per day through the Nigerian Gas Company (NGC) which is the transporter of the gas.
Brikinn, explained that the signing ceremony for the GSAA activation was executed on behalf of the three companies by the Director Downstream Gas for CNL, Mr. Sanjay Narasimhalu; Managing Director of GACN, Mr. Morgan Okwoche; and the Managing Director of Egbin Power, Mr. Dallas Peavey Jr.
According to Brikinn, the Egbin GSAA was identified as the first in Nigeria to be successfully made effective between a gas supplier and a power plant.
He stated that: "It is a demonstration of more than a few pioneering initiatives that the NNPC/CNL JV has made to enable implementation of the Nigerian Gas Master Plan, of which the GSAAs are a key component.
"It is noteworthy that the NNPC/CNL JV, Egbin and GACN were able to bring the Egbin GSAA to a formal start, in support of the federal government's efforts to significantly improve the power situation in the country."
On how the GSAA will work, Brikinn, stated that: "The NNPC/CNL JV's gas obligation under the Egbin GSAA is 145MMBtu/d. The gas will be delivered to Egbin's transporter, which is the Nigerian Gas Company, at the delivery point, and the transporter will be responsible for transporting the gas to Egbin's facilities.
"The Egbin GSAA is another effort by the NNPC/CNL JV to reinforce its commitment to supporting the socio-economic development of Nigeria by maintaining its leadership role in domestic gas supply."
Reports indicated that shortage of gas supplies to gas power generation companies (Gencos) in Nigeria largely resulted in poor power generation.
A recent report of the operations of the country's electricity sector by THISDAY showed that constraints which included that of gas and grid frequently impaired power supply.
The report showed that grid constraints resulted to 2187.7MW not been generated and supplied on October 21, while the balance of 1305.8MW could not be put on the grid because there was not enough gas to generate power.
It noted that 10 gas power plants had issues of poor gas supply, while five of them were completely shut down on account of gas supply shortages.