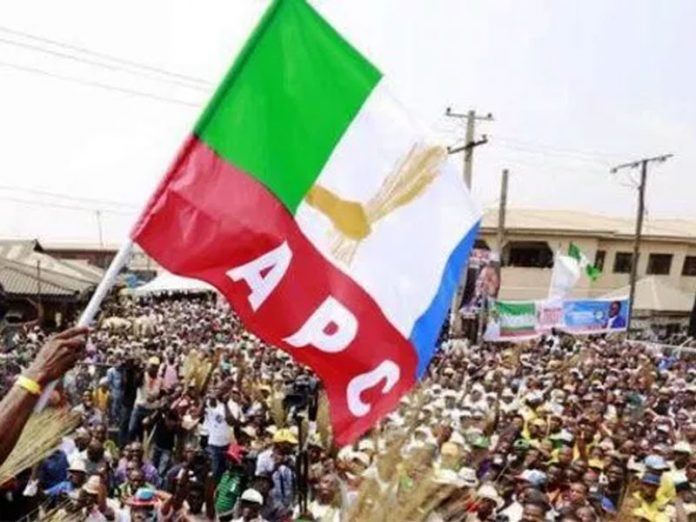 By Onyebuchi Ezigbo in Abuja
The embattled governorship aspirant of the All Progressives Congress (APC) in Imo State, Uche Nwosu, who is also the son in-law of the state Governor, Rochas Okorocha, has said he would use all legal means to reclaim the ticket.
Nwosu, who double as the Chief of Staff to the governor, said the APC has exhibited lack  of internal democracy under the leadership of Adams Oshiomhole.
Addressing journalists yester-day in Abuja, Nwosu who was reacting to Oshiomhole's verdict on the controversy that trailed the outcome of the two governorship primaries conducted by the party in Imo State, claimed that he is the authentic APC governorship candidate for the state.
"What our chairman who we respect very well did yesterday is not internal democracy. I won that election. I remain the candidate of APC and nobody can take it away from me. It might take a while but let me state it clearly, I am the candidate of APC, and by the special grace of God, in 2019, I have no doubt that I will be the governor of Imo State," he said.
The APC national chairman, Oshiomhole had last Friday, announced Senator Hope Uzordima as the party governorship candidate in the state.
But Nwosu said: "Oshiomhole was speaking with both sides of his mouth.
 "I envisaged this, and I went to the party national secretariat. I wrote the first letter, wrote the second letter as well as the third letter asking our chairman that something is about to happen, and that he should come to my aide but no help was given. I went to court and got a court order restraining the party from submitting any name that is not mine, restraining the party from accepting any other name that is not my name."
Nwosu said contrary to claims by Oshiomhole that there was no existing court order, the order of the Abuja High Court has not expired.
"There is a court order from Justice Ashi restraining the party from submitting the name of Uzodimma, restraining them from accepting the result from Gulak.
Nobody has vacated that court order, and if the chairman says it has expired, he should show us a paper from the court that the order has been vacated,"he said.
The aspirant also said it is false insinuation that the Catholic community in the state is against the state Governor, Okorocha, adding that over 400,000 party men who voted for his candidacy were Catholic faithful.