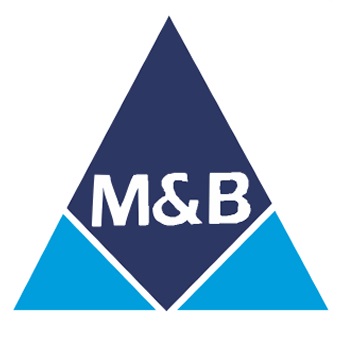 MARKET NEWS:
By Goddy Egene
May & Baker Nigeria Plc has substantial intrinsic value that will ensure investors in the company reap significant returns in the years ahead, the managing director of the company, Mr. Nnamdi Okafor has said.
Speaking an interactive session with capital market stakeholders at the Nigerian Stock Exchange (NSE) in Lagos last Friday, Okafor, said the company's offer price of N2.50 for its ongoing rights issue is attractive considering   the investments that the company had made in recent years.
 According to him, the shareholders of the company know the intrinsic value of their company and will surely realise that the right issue price of N2.50 is an incentive to them.
Also speaking, Executive Director, Finance, May & Baker Nigeria Plc, Mr.  Ayodeji Aboderin, said the directors and professional parties to the company had reduced the offer price in consideration of the general lull at the stock market and  the fact that the rights issue is for the existing shareholders of the company.
He noted that the company will pay dividend on the rights' shares even though the net proceeds for the offer might be received towards the end of the year.
"Based on our fundamentals, the offer price is a good price," Aboderin said.
Doyen of stockbrokers, Mr. Sam Ndata, who had visited May & Baker Nigeria's World Health Organisation (WHO)-standard pharmaceutical manufacturing complex in Ota, Ogun State, said the company has hidden value that many people don't know.
According to Ndata,  the company has the pedigree and the experience to create higher value for shareholders going forward.
The right issue   that will fetch the company  N2.45 billion fresh capital  opened on Monday October 22 and is expected to close September 28, 2018. May & Baker Nigeria is offering 980 million ordinary shares of 50 kobo each at N2.50 per share to existing shareholders. The rights issue has been provisionally pre-allotted on the basis of one new ordinary share for every one ordinary share held as at the close of business on Tuesday, September 4, 2018.
The opening of the application list followed the approval of the rights issue by the Securities and Exchange Commission (SEC) and the Nigerian Stock Exchange (NSE). Capital Assets Limited and Compass Investments &Securities Limited are the stockbrokers to the rights issue while Cordros Capital Limited and Afrinvest (West Africa) Limited are the issuing houses.