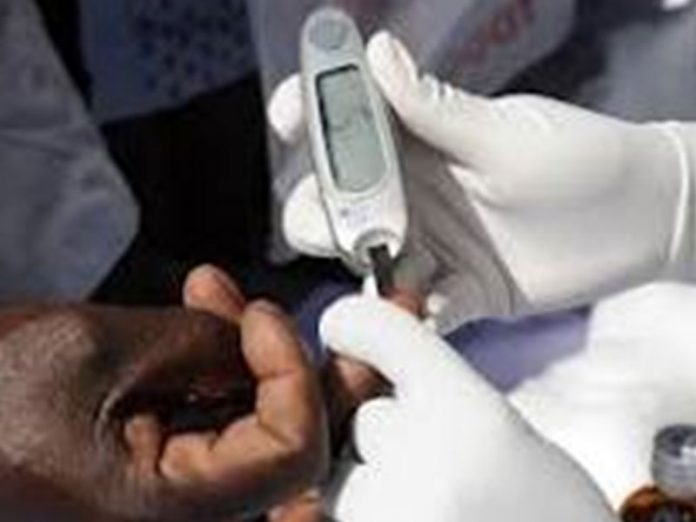 Martins Ifijeh
Diabetes experts have called on the Nigerian government to include screening, treatment and management of complications of the disease into services offered by the National Health Insurance Scheme (NHIS).
In a communique issued at the end of a one-day Sanofi Diabetes Summit held in Lagos recently, the experts recommended for an adequate provision of essential drugs for Nigerians living with the disease, as more persons are coming down with the disease.
Speaking at the summit themed: 'Personalising Diabetes Care', a Professor of Endocrinology, University of Tennesse Health Science Centre, United States, Sam Dagogo-Jack said urbanisation, sleeplessness, stress, depression and carbon monoxide in the atmosphere, are part of risk factors associated with the rising cases of diabetes in Nigeria and the world at large.
He said HIV, tuberculosis, high blood pressure, antibioties use, environmental influences, among others also contribute to incidence of the global health issue, adding that the rising profile of diabetes could be attributed to obesity, overweight and environmental factors.
He said: "Diabetes care in many countries in Africa has not measured up to internationally acceptable and recommended standard which makes a holistic review of patients care was necessary.
"A lot more people are physically inactive as they age while many are developing impaired glucose Tolerance (IGT) or impaired fasting glycaemia (IFG)."
The Consultant Endocrinologist further advocated for a holistic approach to management of patients with diabetes to include lifestyle changes, physical activity, use of genuine drugs, avoiding use of unproven remedy, among others.
On her part, the General Manager, RX and Country Chair, Sanofi Nigeria, Ghana, Ms Folake Odediran, observed that diabetes remains one of the leading causes of morbidity and mortality in Nigeria.
She pointed out that though various stakeholders are making tremendous contributions in their respective spheres of influence to improve treatment outcomes but there still exists gaps in terms of policy direction, public awareness, advocacy, patient education, diagnosis, infrastructure and overall capacity of the healthcare system to effectively manage this disease.
She said, "Sanofi Diabetes Summit is a child of necessity, borne out of the need to support existing efforts at addressing these gaps. As leaders in diabetes care, Sanofi will continue to prioritise public-private partnerships and initiatives that support speedy attainment of universal health coverage for diabetes patients.
"This underscores our conviction that effective diabetes care must be patient-centered and must take input from all players," added Odediran.
The experts jointly called for the provision of care on the healthcare plan for the indigent, disadvantaged and vulnerable people living with diabetes in Nigeria.