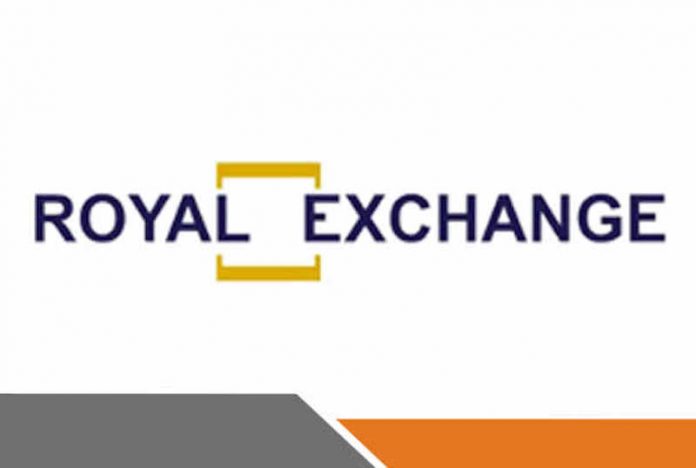 Ebere Nwoji
Insurance and financial services group, Royal Exchange Plc is looking into the future with great optimism, having positioned for increased market share that will offer its shareholders good returns on investment, even in the medium term.
Royal Exchange said it believes that taking advantage of growth initiatives available in the insurance industry while leveraging on technology will expand its revenue base and stronger bottom-line.
The Chairman, Royal Exchange Plc, Mr. Kenny Odogwu, who disclosed the firm's future growth plans at the 49th annual general meeting (AGM) held in Lagos said: "Royal Exchange continues to stay abreast with many of the initiatives mentioned above in our quest to grow market share and attain market leadership position."
Odogwu, said the group was presently streamlining major components of her businesses, service delivery, processes and operations to deliver superior returns in the medium term to shareholders through a digital transformation process it embarked upon recently.
"This we believe will reposition our great company as not only a major industry player but as a potential game changer. To sum it up, your board is confident about the future of our company irrespective of the current challenges besetting the company in the short term, " he stated.
On the company's agricultural insurance initiatives, he said: "We are looking at ensuring our partnerships with government agencies, such as NIRSAL, as well as deepening our working relationships with relevant state governments and groups across the country to ensure we take full advantage of the opportunities that arise in the agriculture space."
"Agriculture and retail insurance, we believe is the future of insurance and at Royal Exchange, we will continue to develop products and services to ensure that we remain relevant in this space.
"Also speaking, Group Managing Director of the company Alhaji Auwalu Muktari, said the board and management has very high expectation for 2018.
"We remain resolute to bring in our best to the table even though various analysts' expectations for economic growth remain modest. The focus would be on achieving long-term sustainable growth for our company through the deepening of our revenue base, improving service delivery support systems and at same time keeping a lid on our group-wide costs.
"Royal Exchange Plc envisions a situation where the retail insurance market should be able to contribute between 50-60 per cent of our revenues in the future, as the retail market is the future of insurance in Nigeria, considering the population of the country."
According to him, "as a group holding company with five subsidiaries across the insurance and financial services landscape, it has become of vital importance that we seek to improve our efficiency across the group by leveraging on cost discipline, astute capital allocation and investments and deployment of operational know-how to make Royal Exchange Plc a leaner, faster, smarter and customer-centric organisation."