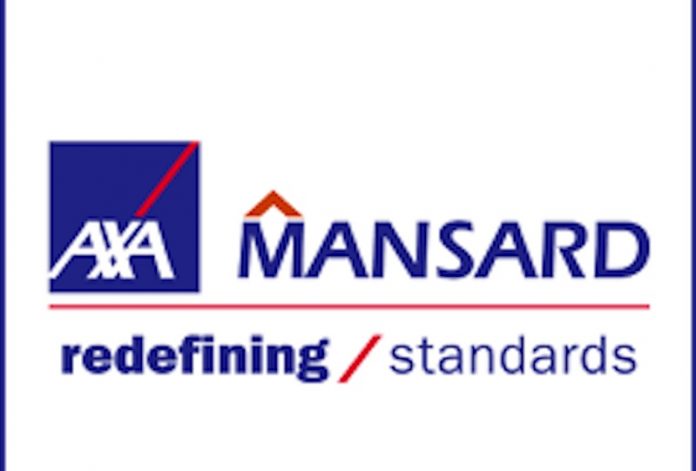 Ebere Nwoji
AXA Mansard Plc a member of the AXA Group has partnered a digital payment firm, Paystack to offer clients a platform that provides friendly digital payment system.
AXA Mansard, said through the partnership, subscribers would be able to make payments directly from the AXA Mansard website.
Paystack is a fast and simplest way to accept online payments in Nigeria. It provides businesses with powerful growth tools in the form of a dashboard that helps them closely monitor and act on every aspect of their business performance, from granular transaction to detailed customer insights.
According to AXA Mansard's Chief Digital Officer, Bayo Adesanya, the platform gives subscribers the opportunity of performing transactions from signup to receiving real payments in less than 15 minutes.
He said that subscribers would be able to make payment through automated route, which has been ascertained to be the most optimal channels that ensures the highest transaction success rates in the market.
"As part of our ongoing commitment to innovation and increasing the payment options to clients, we are pleased to announce this partnership with Paystack Payment Solutions," Adesanya said.
He further noted that " a key way in which the company is delivering on this commitment is through the development of highly functional digital payment ecosystems that simplifies payments for both the subscriber and AXA Mansard. The process of initiating and receiving payments is easy to set up, seamless and real time. Subscribers would now be able to make payments directly from the AXA Mansard website.
"Funds settlements are also straight forward and there have been little or no reconciliation issues for transactions originating from Paystack. There are also additional analytical features on the dashboard, giving us the opportunity to better understand our customers and their behaviours on our platforms."