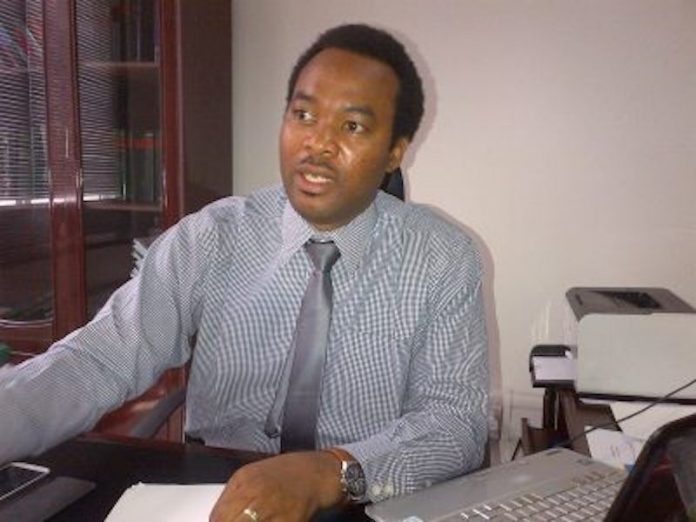 For three days, oil and gas experts will gather in Nigeria to discuss issues affecting downstream regulatory compliance; regional cooperation for sustainable petroleum infrastructure projects; as well as strategies to harness opportunities in West Africa's oil, gas and shipping industries, organisers of the annual Oil Trading and Logistics (OTL) Africa Downstream Week have disclosed.
Now in its 12th edition, the Chairman of OTL Africa Downstream, Mr. Emeka Akabogu, stated that key players in the global downstream oil and gas industries would be in attendance at the annual conference, widely regarded as the continent's biggest downstream petroleum event.
Akabogu, stated that operators confirmed for the event scheduled to take place in Lagos within the last week of October included international oil traders; refining firms; shipping companies; marketing, logistics, storage, retail, professional services firms; as well as government and civil society persons.
He noted that recent developments in today's complex and competitive downstream oil market have shown that across the value chain, opportunities are opening up with increasing demand, unexplored assets, underdeveloped infrastructure and the potential to expand refining and petrochemical capacities.
These opportunities, he stated increase the need for cooperation and coordination across sectors and borders in order to optimise the potential of the industry.
According to him, African countries are beginning to focus on expanding the frontiers of their downstream petroleum sectors, and this renewed consciousness could push the margins of investment thus indicating a paradigm shift that emphasises on integration, technological evolution and the potential of trans-national collaboration.
"This leads experts to posit that cooperation and industry synergy will provide the opportunity to maximise resources and significantly improve returns on investments," Akabogu explained in the statement.
Bimmerfest2018 Holds Exhibition
The third edition of Bimmerfest has been organised. It featured super cars, power bikes and exhibitions. Tecno Mobile led by the mascot Tboy and its cheerleaders, gave guests the opportunity to experience its various smartphone categories. A statement noted that the event featured a parade of classic and modern BMW cars and bikes with riders who displayed wonderful stunts to the admiration of the audience.
The statement added: "Organised by the BMW Club Nigeria, BimmerFest Nigeria is poised to become the biggest drag race event in the whole of Africa. This year's edition had a twist to it as other brands such as Dodge Challengers, Chevrolet Cameros, Range Rover Sports, Maserati Quattroporte, Ferrari 488, Audis and Mercedes Benz were allowed to participate.
"With the success of Bimmerfest 2018 and the powerful partnership between Tecno and the "BMW Club', there is definitely a lot to look forward to at the next edition."
Uber Launches Safety Toolkit
Uber has introduced a new safety toolkit which over the next few weeks, will be rolled out to the millions of riders, drivers and delivery-partners using the app across Europe, Middle East and Africa.
The toolkit would introduce new innovative features which aim to raise the bar on safety, and increase transparency, accountability and peace of mind for all users.
Since launching the app, Uber has provided millions of people with technology that allows them to get a ride at the push of a button, track every trip with GPS technology and report any issues 24/7 with a dedicated safety team.
With the introduction of new safety features, the company aims to double down on safety and help make the Uber community safer.
These new safety features will be a phased rollout, not all riders, drivers and delivery partners will have access to the features immediately.
"With more than 15 million trips on the Uber app every day, there is nothing more important than the safety of riders, drivers and couriers. Over the last year we've been working to develop innovative products that increase transparency, accountability and peace of mind for all users.
"The rollout of our new Safety Toolkit features across Europe, Middle East and Africa is the next step in making sure that we're helping everyone stay safe and connected, wherever you might be," Uber's Global Head of Safety Product, Sachin Kansal said.
Features that would be introduced as part of the new rider and driver safety toolkit, among others, include: Emergency button – With the push of a button in the app, riders, drivers and delivery-partners can connect directly to private emergency services and security response when needed through a third party private security supplier. Others include a trusted contacts and speed alerts.