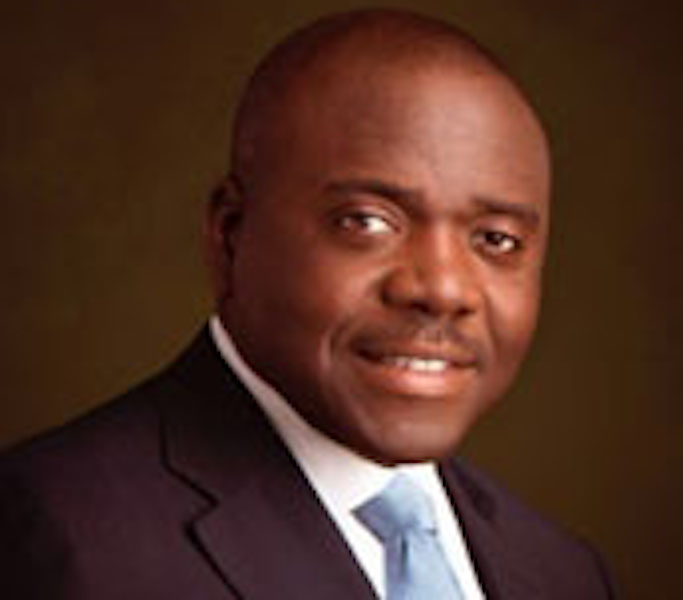 The Chairman/Chief Executive Officer of Waltersmith Petroman Oil Limited, Mr. Abdulrazaq Isa, spoke to journalists on his company's new modular refinery project and the vision to transform Waltersmith into an integrated energy company. Ejiofor Alike presents the excerpts:
Other investors are waiting for the passage of the Petroleum Industry Bill (PIB) to take certain investment decisions, but your company keeps on investing. Are you not worried that the non-passage of PIB has created uncertainty in the operating environment?
Well, PIB is very important for the energy industry, especially for international investors. It should provide clear fiscal terms and certainty, especially in the deep offshore space, that is where I see the real impact of the PIB. This is where the International Oil Companies (IOCs) and the government will have to arrive at a consensus of what is fair for taxes and other things. These are some of the things constraining investment in that space. For us, onshore players, we think there are opportunities especially if you are a Nigerian company. The existing fiscal terms that we have for onshore assets are not decent for us to be able generate revenue and invest.
If you are just focusing on oil production and export, I think there is still opportunity for us to invest and make decent revenue based on the existing fiscal terms. Yes, it can be improved upon. However, all of us in this space are comfortable to just produce oil and export. That gives you dollar revenues and some are satisfied with that. I come with a different mind-set, may be because I am not traditionally part of the industry. Some of my colleagues in the industry think I am crazy to be doing what I am doing. But I am passionate about this.
I want to make money and believe me there is money to be made in Nigeria and if we invest in the right sectors, we still have opportunity to make money. We are not going to stop. We will continue to look for new assets to buy and acquire. If we see a good asset today, we go for it, especially now that we are building a refinery; we need assets that will serve as feedstock for our refinery. The PIB will improve it for us for sure. However, an absence of it does not constrain us from acquiring onshore assets. I always go back to the main reason for wanting to do what we are doing. It was to keep our upstream business running efficiently without losing about 15 percent to crude oil theft.
Your company recently performed a ground-breaking for modular refinery project, but critiques of modular refineries point its limitations. Are you optimistic about returns on investment since you will be restricted to two or three products instead of the entire derivatives from crude oil?
Our modular refinery is going to make available diesel and kerosene which is currently being imported into the country. No matter what people say about the inefficiency of modular refinery, we are utilising what is available in this country and adding value to it to provide diesel, kerosene which some industries utilise. Nigeria needs products, refined products. Despite the existence of four large scale refineries, we depend almost 100 percent on imported products.
There is no other modular refinery that is operating successfully in Nigeria today, apart from NDPR. That modular refinery does not make money? I do not hear that. I do not see it. I have gone to a global financial institution like African Finance Corporation (AFC) and convinced them to give us me money to fund our project. With our modular refinery project, Nigeria is going to have a private sector-owned refinery by an oil producing company that is providing its own feedstock and operating it as efficiently as it has operated its upstream business. Apart from NDPR no other company in Nigeria is currently doing that. For us, our motivation is to add value to the crude oil we produce and this is a critical motivation for us and we are going to do this in a very efficient way. Our aspiration, which is why we have gone modular, is to add and progressively grow capacity.
We started with 5,000 barrels a day and we are going to add more modules that will take it to about 25,000 to 30,000 barrels a day. Our strategy is to take crude oil that we produce, that is close to us, put the plants very close to the source of the crude oil, refine it and distribute it within our area of operation. So, the critical issues that people refer to, we would have eliminated some of them.
Refining margins are big issues, transportation cost is a big issue and we have eliminated this through the location of our plants to a large extent. This is because the plant itself is located right where the crude oil is produced, which improves our project economics. Our market is just about 30 kilometres away from where we are.
We know that as a standalone modular refinery, the margins are very thin. We are not oblivious of the criticism of modular refinery. If you are not in our own situation and you set up a modular refinery somewhere, you will have these challenges you are talking about.
Once we get this going, we will then improve on it by increasing the modules to about 30, 000 barrels a day and when we are able to do that, then the whole economics will begin to actually be more positive. We see this as a starting point despite the inefficiency that people claim exists in it. We have started and are positioning ourselves to be one of the pioneers of privately owned refineries in Nigeria. Despite the scepticism, I believe we have a business case. We are helping to solve some of Nigeria's energy needs.
Are you going to be solely dependent on your producing asset for the feedstock for your refinery?
Not at all! We are looking at other third party crude oil producers not too far from us. Our location is close to about 300 million barrels of oil in reserves sitting 30 km radius of where we are. This is our estimate. For most of this oil, the current strategy is to produce them, put them in pipelines for export. In the process, a number of things happen, you lose over 90 days due to the vandalisation of oil pipelines, so you are not able to produce and export that oil due the vandalisation of oil pipelines. Secondly, you have a fixed transportation cost. The cost of transporting it from that area to Bonny terminal for export is $5 per a barrel. On top of that you are going to have 10 to 15 percent loss of oil due to crude oil theft.
When we run the numbers, we see an opportunity to build refining capacity of about 30, 000 barrels a day. When we do 30, 000 barrels a day we can access feedstock from all these oil assets around us and we will be a clear option for the producers instead of taking oil to Bonny for export. We are going to target other sources of crude oil and third party producers who are close to us; we take the crude from them, refine it and put the products in the domestic market. Of course we will have to negotiate the price.
What level of investment are you looking at in the next 10 years?
In the next 10 years we plan to increase our oil production to 100, 000 barrels per day. Now, the size of the investment that will enable you achieve this entails a number of things. You have to get the reserves, you have to buy the oil, buy the concession – we are looking at anywhere around $500 million dollars or more. This will give you the level of reserve you need for that size of production. Given this range, in the next 10 years we are talking of investment to the tune of $2 billion to cover upstream, refining and petrochemicals and power.
The next question, how are you going to fund this? It is not easy to find funds but you can find money when you have good quality project. I believe so. Getting funds for our modular refinery was tough because we had to approach international development financeial institutions and were subjected to rigorous financial evaluations. Once this is up and running, it opens doors for similar projects. People are already talking to us about wanting to do one deal or the other.
You must invest money in the development of the project. This is risk capital; it does not give you anything. This enables you to de-risk the project and make it attractive to investors, both local and international. For us, it is a mark of faith in our country and a way of giving back by adding value. For a power plant, for instance, you need development capital of between $7 – 10 million that you spend and all you have are just papers. This is because at the end of the day all you would have are reports from various consultants, feasibility, market and environmental studies etc. Mind you, you are engaging international consultants that you have to pay. This is the documentation you require to approach international development finance institutions.
Send