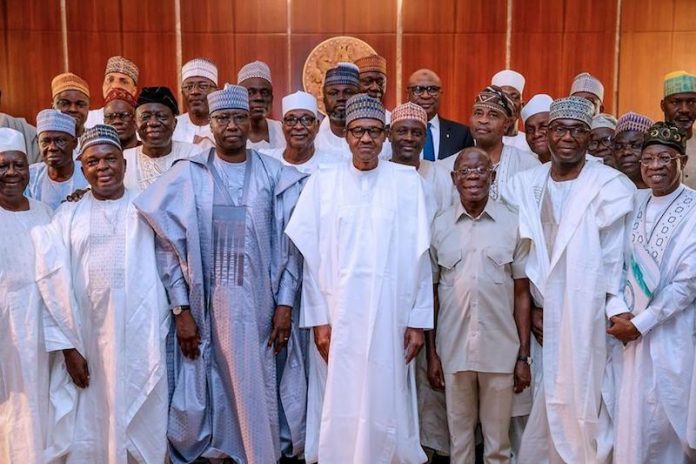 Omololu Ogunmade in Abuja
President Muhammadu Buhari Monday in Abuja, ordered the Kwara State chapter of the All Progressives Congress (APC) to dislodge the Saraki dynasty and win Kwara State in 2019.
The president gave the instruction during a closed-door meeting with members of the Kwara State chapter of APC at the State House.
Making the disclosure while answering questions from journalists after the meeting, the APC governorship candidate in Kwara State, Abdulraman Abdulrazaq, said the era of the dominance of Senate President Bukola Saraki in Kwara politics was over.
He said, "Kwara has become a battleground and as you can see, we have come here to see Mr. President having gone through a hectic process of primaries. We went through direct primaries in which about a 100,000 party faithful voted.
"We had our difficulties but we have come to see the president to tell him that all is well and we are in unison and he has given us marching orders to go and take Kwara.
He (Saraki) is history, we have gone pass him and we are looking at government house," he said.
Meanwhile, the president's spokesman, Mr. Femi Adesina, said the president described the late Major General Tunde Idiagbon as a very rare example of what loyalty to one's fatherland and to a superior should be.
According to him, the president made the remark when he received APC governorship aspirants and members of the party from the three senatorial zones of Kwara State.
He said Buhari advised Nigerians to remain faithful and loyal to the country, threatening however, that anyone who has another place he can go to other than Nigeria should proceed.
"You don't have to be in uniform to be loyal. What I said long ago in 1984 is still valid today. We have no other country but Nigeria. Others who feel they have another country may choose to go. We will stay here and salvage it together," he said.
Among those at the meeting were Secretary to the Federal Government, Boss Mustapha; national chairman of APC, Adams Oshiomhole; Minister of Information, Alhaji Lai Mohammed; Tafida of Ilorin, Dr. Amuda Aluko.