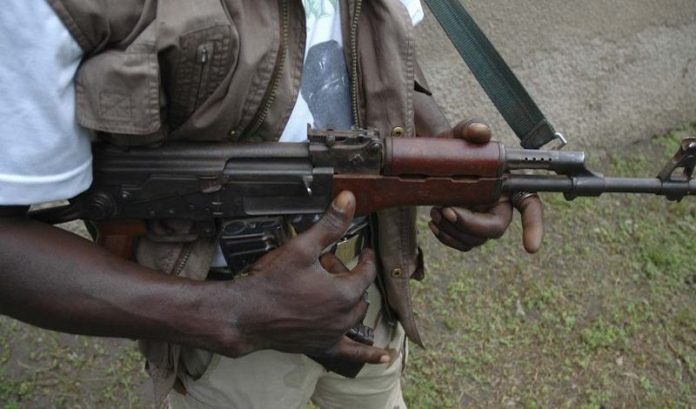 John Shiklam in Kaduna
Two mobile policemen attached to the Nigerian Breweries, located along Nnamdi Azikiwe Expressway, Kaduna, were killed yesterday by gunmen, suspected to be armed robbers.
The incident was said to have occurred at about 4:30 a.m. when the gunmen stormed the company and engaged the policemen in a shootout.
Two of the policemen were said to have been killed on the spot while five others were said to have sustained serious injuries from gunshots.
Sources said the bandits who came in large numbers, opened fire at the policemen on arrival at the company and the policemen responded and succeeded in repelling what appeared to be armed robbery attack.
The bandits were said to have fled in a vehicle before police reinforcement arrived the area.
Those corpses of the deceased officers and those injured were taken to St. Gerald Catholic Hospital, Kakuri, Kaduna.
Spokesman of the Kaduna State Police Command, Yakubu Sabo could not be reached as he was not responding to telephone calls and text messages.
However, a senior police officer who pleaded anonymity because he was not authorised to speak to the press, confirmed the incident.