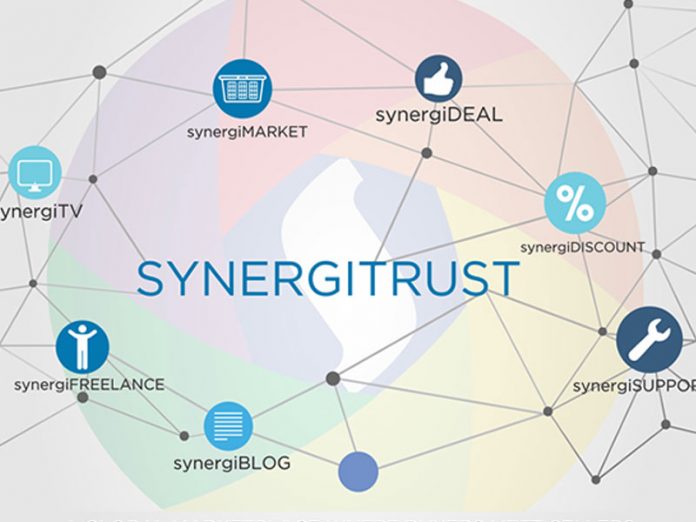 Emma Okonji
Synergitrust, one of the leading global social marketing network platforms, has unveiled its brand in Nigeria that is set to take online shopping to the grassroots.
Synergimart Digital Marketing Limited, the operators of Synergitrust, is an IT-driven global marketing company operating from Lagos. The company kick-started its pre-launch operations with the unveiling of its flagship product Synergitrust, a global marketplace where buyers meet sellers in a socially friendly online environment.
Speaking at the launch, its managing director/CEO Mr. Olumuyiwa Ojo said: "The unveiling of the iconic social marketing network, will no doubt offer a unique opportunity to bridge the gap between buyers and sellers of goods and services within a well-defined market space that will encourage financial inclusion.
"For one to enjoy the full benefits of the platform the individual is required to register to become a member and thereafter can actively tap into business opportunities therein and successfully carry out transactions without necessarily being physically present to initiate them."
Chairman of the company, Mr. Okey Ogunjiofor assured the public of highest level of professionalism on all transactions on the platform.
"The company is set to fulfil her vision of becoming the foremost global marketing company driven by technology, to take her rightful position in eCommerce world within the next five years, Ogunjiofor said, while emphasising that trust is key to the company and that the company will do everything possible to project the brand and Nigeria in a positive light to the world," he said.
"Synergitrust is taking online shopping to the grassroots and in the process creating a new tribe in eCommerce. With Synergitrust, you can buy, you can sell, you can make money and do lots more, because the fun of online shopping has moved to a new address Synergitrust is set to change many lives around the world for good," Ogujiofor added.
According to Ojo, Synergitrust is a disruptive innovation and robust e-Commerce system designed and developed on business-to-business (B2B), business-to-customer(B2C) and customer-to-customer (C2C) eCommerce business models. It has three main components that are knitted together.
"They are Synergitrust Business Club, Synergitrust Merchants and Synergitrust Agents. The Business club members form community of buyers on the platform while Synergitrust Merchants are product owners, manufacturers, importers, service providers and general merchants, who are sellers on the platform. Since Synergitrust is set to take online shopping to the grassroots, therefore, we have the third components or category of people called Agents who will work together with the company to create a new tribe in eCommerce," Ojo said.
"One of the attractive and great features of Synergitrust Business Club is the financial empowerment. As a registered member of the online business club, one stands to earn residual income through a highly improved referral system. Members are encouraged to introduce the club to potential members and refer them. However, referral of members is not compulsory but encouraged in order to earn more financial compensation for talking to people about this business," Ojo added.