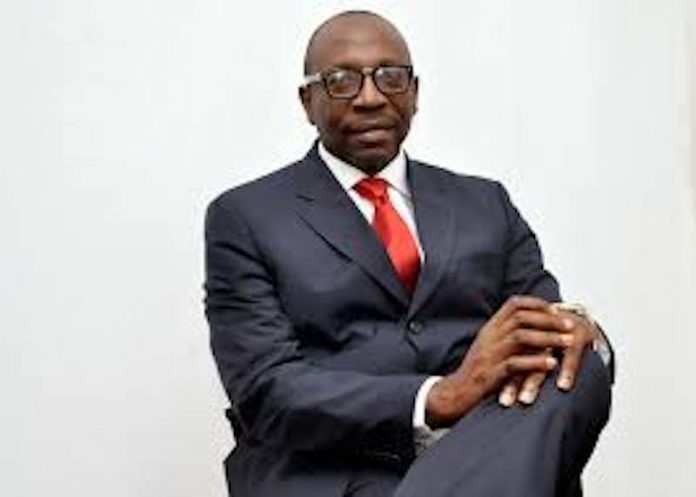 Says BNPP Candidate
Kayode Fasua
Lagos cleric and newly elected presidential candidate of Better Nigeria Progressive Party (BNPP), Rev. David Esosa Ize-Iyamu, on Sunday revealed that no fewer than 16 political parties are currently in merger talks to give President Muhammadu Buhari of the All Progressives Congress (APC) "a good fight" in the coming presidential election.
Ize-Iyamu, who disclosed this in a chat with THISDAY in Lagos, two days after his unanimous election as the BNPP flagbearer in Abuja, said, "In realisation of the strength in unity among the opposition, we are in guided consultations and no fewer than 16 political parties are involved in this.
"Soon, you will hear of the political party we will eventually adopt to give the President a good fight, more so that we all know that Nigerians want a true change through installation of a leadership that is responsive to their yearnings and aspiration," Iz-Iyamu said.
He declined to name the parties coming together owing to "the sensitivity of our joint plans."
Besides, the presidential candidate sneered at the delay by the President in naming his running mate, two weeks after he became the flagbearer of the APC for next year's election, saying, "It is symptomatic of the fact that all is not well in the ruling party."
"Look at former Vice President Atiku Abubakar; barely a week after emerging as the PDP presidential flagbearer, he had named a running mate. And by the grace of God, my running mate will emerge any moment from now."
"But as for the President's refusal to immediately name Vice President Yemi Osinbajo as his running mate and for delaying the appointment of a running mate for two weeks, it is symptomatic of the fact that all is not well with the ruling party," Ize-Iyamu stressed.
Ize-Iyamu, who is the National Leader of the 17-million-member youth wing of the Pentecostal Fellowship of Nigeria (PFN), was unanimously elected presidential flagbearer of the BNPP at the party's national convention held in Abuja on Friday.
The cleric-turned-politician is the younger brother of Pastor Osagie Ize-Iyamu, Peoples Democratic Party's governorship candidate in the last election in Edo State.
In a statement issued shortly after the convention, a spokesman for the David Ize-Iyamu Campaign Organisation, Mr. Ademola Obadofin, described the emergence of his principal as a new era in Nigeria's chequered political history
"He (Ize-Iyamu) is a proven patriot, whose burning passion for the birth of the New Nigeria that would sit in the league of leading nations of the world, led him to establish the Youth Revolution Movement (YRM), a non-violent social advocacy group, that is intently focused on mobilizing Nigerian youths for leadership and good governance.
"The YRM continues to enjoy growing membership across the six geo-political zones of the nation," Adeniyi enthused.