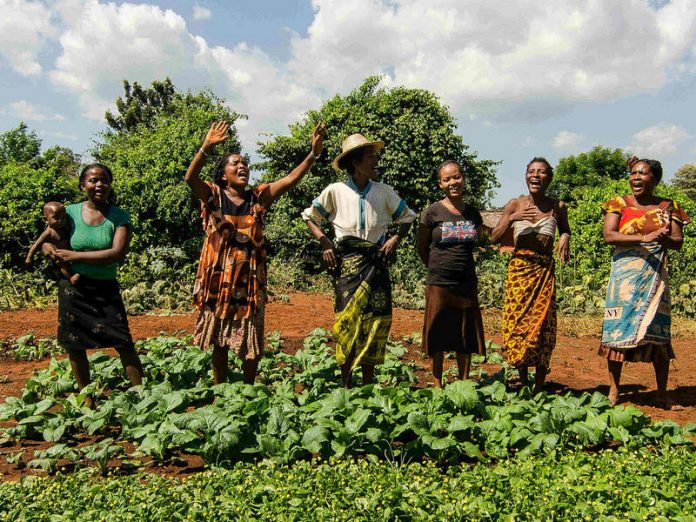 Sunday Okobi
As part of its commitment to accelerate the growth of the agriculture sector through increased support to farmers' Farmcrowdy has expressed its preparedness to assist more farmers' grows their income by over 80 per cent in its bid to scale up its operations.
Speaking recently during the visit to a poultry farm by Farmcrowdy team and farm sponsors in Abeokuta, the Chief Executive Officer, Farmcrowdy, Onyeka Akumah disclosed this.
Akumah explained that the Farmcrowdy model was designed to ensure that the farmer is present when the buyer is buying.
"Transparency which is among some of the issues farmers suffers from, people just come and buy and pay them whatever they want to pay them," he noted.
Akumah, further noted that in their transaction with the farmers, they ensure they are involved in the process.
He added that this was aimed at ensuring that farmers see the profit before the money gets into the account.
He remarked that the model allows them to provide farmers with technical know-how, and market access. Akumah said Farmcrowdy would scale up its operations, find means to reach more farmers to grow their income by over 80 percent "annually that is our goal."
In his remarks, one of the farm sponsors, Mr. Ajibola Oyekunle, said farmcrowdy gives an investor return in time and full and the return is attractive.
He also stated that farmers were able to scale up from 2,500 to 20,000 chickens in less than a year. Oyekunle, also stated that in developing agriculture, government should help with enabling policies.
He added that it was not about government owning farms, but understanding what farmers need and providing policies to drive such.
Continuing, Akumah added: "People come to our website and they sponsor these farms, they are getting updates from the farmers. We decided that we want to show these people the farms, so we did these two weeks ago and we do it consistently. But the most recent one is two weeks ago, where we took sponsors to Kwara State to see our rice farms 2000 acres and meet the farmers, about eight hundred farmers.
"Here, we decided to do it again this week to show them the poultry farms and in showing them the poultry farm, all we have done is, you sponsor the farms on Farmcrowdy, you come and see the farm hear from the farmers, see the work going on the farm and understand that beyond money you are making impacts in people lives."