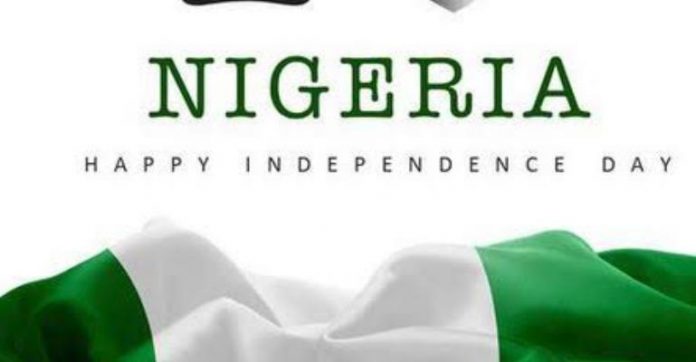 By Lekan Fatodu
At home in Nigeria, especially in government quarters, every October 1, is a public holiday marked as a date for special celebrations. Of course, there's an important history behind the ceremony.
On October 1, 1960, following several years of agitation and resentment by Nigerians against the colonial rule led by the British government, Nigeria became an independent country, free to manage its own affairs and lead its people.
It was a momentous moment in the life of Nigerians home and away, and one that attracted wild jubilation and enthusiasm.
Ever since, the remarkable experience and date, which is being transferred to and shared with generations after, has become a point where serious attention is given to how well Nigeria is faring on the journey to becoming a truly great nation.
As this year marks exactly 58 years since Nigeria attained her freedom from the colonial government, Nigerians abroad have reinforced their concerns and observations on the level of development in Nigeria since her independence, particularly in comparison with other countries that got free from external rule at the same time with Nigeria.
"It's certainly not yet Uhuru for Nigeria in terms of growth and development. When you look at the countries such as Singapore that attained independence about the same time as Nigeria and measure their level of advancement against what is available in Nigeria right now, you will agree that we still have a long way to go to be called a great nation", said Bolaji Williams, a UK-based Nigerian who is an IT consultant.
Clearly, in the march to nationhood, Nigeria has gone through a lot of terrible experiences such as the civil war coupled with draconian military leadership and subsequent political tensions that have threatened the unity of the country.
However, it is unsurprising that while some Nigerians are in high spirits that the country, being a multi-religious country with over 250 ethnic groups, is still existing as one nation 58 years after its independence, many are of the opinion that there isn't any need for wild celebration and excitement.
From the perspective of Victoria Okeke, a human resources management expert who lives in New York, USA, Nigerian leaders who have led different government and are in the forefront of leadership in the current republic representing different geo-political areas of the country should take the blame for the country's underdevelopment.
"Nigeria is obviously not the only country in the world with huge number of people with different tongues and tribes. As such, I make bold to say that it's the inability of our leaders, from the military to the present civilian government, to maximise the benefits of our diversity for growth and development that is hindering Nigeria's progress.
"The selfish and parochial tendencies of most Nigerian leaders will always drive them to place self before national interest and they wouldn't mind if their inactions will destroy the fabric of the nation.
"Therefore, instead of any celebration at this period, this should call for sober reflection. And the need for the leaders to genuinely commit themselves to ideals and principles that will help in taking the country to greater heights", said Okeke.
Indeed, it actually calls for more concern as most of the Nigerians living abroad whose opinions were sought had more harsh words to say on the state of affairs in Nigeria.
And unfortunately, many of these compatriots, who couldn't hide their desire to return home to contribute their know-how to make the country better, said tlheir major impediment is the lack of enabling environment and evident infrastructural deficit.
It is therefore to be hoped that the harsh reality of living in Nigeria presently will compel the government to buckle up and get to work.