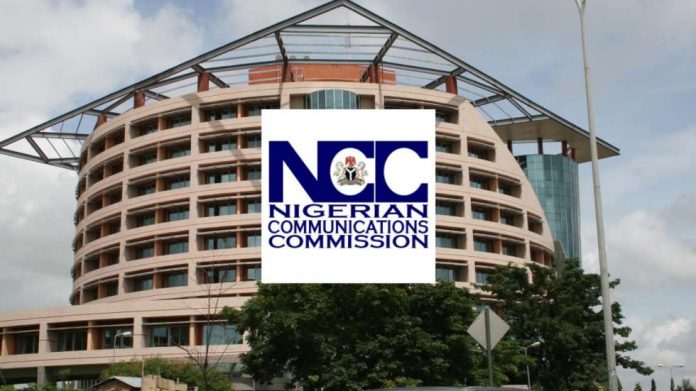 Emma Okonji
The enforcement team of the Nigerian Communication Commission (NCC) has clamped down on dealers of pre-registered SIM cards in some major markets in Lagos and made some arrests.
Although the exercise was meant to sanitise the telecoms sector of sharp practices in sales of pre-registered Subscriber Identification Module (SIM) cards, which has become a threat to national security, the team however observed that the awareness campaign against sale of pre-registered SIM card was already yielding results.
Head, Enforcement Unit of the commission, Mr. Salisu Abdu, who led the team on the mission, said it took the team three days to raid some major markets in Lagos last week, in search of pre-registered SIM card dealers.
Abdu said the latest enforcement exercise was largely informed by a report from the office of the National Security Adviser about the prevalence of pre-registered SIM cards at some locations in Lagos.
He however expressed satisfaction that the trend seems to be on a downward trend when compared with what obtained in the past few years.
"We visited Computer village, we visited major markets in Ikorodu and we also visited one in Bariga with the objective of identifying where this sale of pre-registered SIM cards is prevalent. Fortunate enough, it is only in Computer village we were able to buy only one Airtel SIM card from a mobile agent.
"We appreciate the level of compliance in Lagos. It apparently means that there is adequate awareness campaign and people are now aware that the sale and buying of pre-registered SIM card are criminal.
"We will continue to do our awareness campaign and our enforcement exercise will definitely continue," Abdu said.
According to him, on the second day of the exercise, some of those arrested, were taken to the office of the Lagos Command of the Nigeria Security and Civil Defence Corps (NSCDC) for interrogation.
"We went to two locations; we went to Alaba International market and Orile market along Badagry expressway. In Alaba market, we purchased a pre-registered SIM card from an agent, a Globacom agent and in Orile we found pre-registered SIM cards with a market woman who, in fact, was seated with a lot of SIM cards being sold to members of the public.
"It's that same cards that criminals are using to commit a lot of crime and you can now understand why it had sometimes been difficult for security operatives in the course of their investigations of criminal offences to identify people who have actually committed such crime," Abdu said.
The exercise was later taken to the phone market at Saka Tinubu, Victoria Island, on the third day where two more persons who were found selling pre-registered SIM cards and were picked up by the combined team of NSCDC and NCC officials.
While speaking on the commission's next line of action, Abdu said: "Investigations will first be carried out by the NSCDC who accompanied the enforcement team during the exercise. We have to get to the root as to where they are getting the pre-registered SIM cards from.
"I am sure the old woman and some of the persons arrested are not the ones doing the registration, since there must be somebody who is supplying the SIM cards to them. We will need to find out the people who are behind it."
Executive Vice Chairman, NCC, Prof. Umar Garba Danbatta, last year hosted a stakeholders' meeting in Abuja where he expressed displeasure at the persistence of improperly registered and pre-registered SIM cards arising from networks of telecom companies operating in the country.