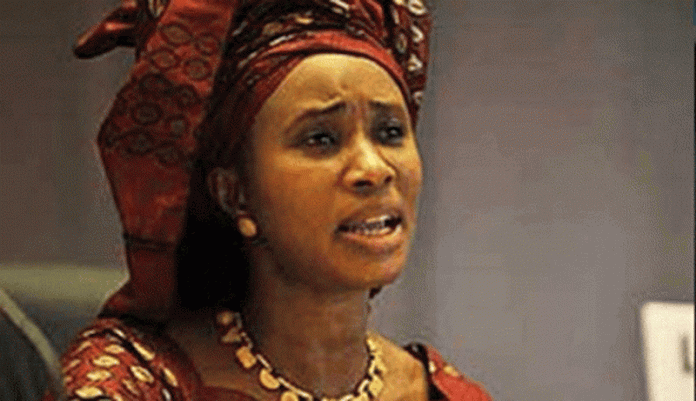 Chineme Okafor in Abuja
A former Managing Director of the Bank of Industry (BoI), Dr. Evelyn Oputu, has rebuked Nigerian engineers for allegedly condoning acts of corruption within their ranks.
She alleged that a lot of illegal transactions were being done through the engineering profession.
Oputu, who was a guest speaker at the recent 2018 civil engineering conference of the Nigerian Institution of Civil Engineers, Abuja Chapter, stated that most times, engineers in the country tend to help people steal monies from construction projects they engage in.
She decried the fact that such things were being done despite the fact that engineers have proven to be more brilliant and smarter than other profession, including politicians.
According to Oputu, Nigerians engineers have not really and truly employed their creativity and brilliance to advance the country's economy.
"They say Nigeria is corrupt, but I tell them that no, it was imported here. I cannot be corrupt without my permission. Nobody can make me do it without my permission, but you need to be like that," said Oputu, while insisting that she could not bring her thoughts around the fact that the brilliance and creativity of the engineering profession has not benefited Nigeria.
The former BoI chief equally referred to the incessant occurrence of building collapse in the country as another aspect of corrupt practices aided by the engineers and complained that the fact that the rank and file of the profession has failed to arrest the situation, was an indication that there was a leadership failure within the profession.
She stated that for engineering to become beneficial to the Nigerian economy, its practitioners must be willing to raise their integrity levels, adding thus, "there is no leadership without integrity."
To minimise the level of corruption within the engineering profession, Oputu, urged engineers in the country to team up and form cooperative alliances that could bid for top infrastructure jobs within the country, and else where. She added that with such initiatives, engineers could raise financial capital to undertake huge projects while leveraging their capacities.
Additionally, she asked older engineers in the country to be open minded about new developments in the profession, and also give younger generations the chance to take up responsibilities.
In his opening remarks, the Chairman of the Nigerian Institution of Civil Engineers Abuja Chapter, Mr. Ben-Ossy Okoh, stated that the chapter had embarked on a long-term mentoring programme to ensure young engineers coming into practice do not get into bad practice through contacts with dishonest engineers.