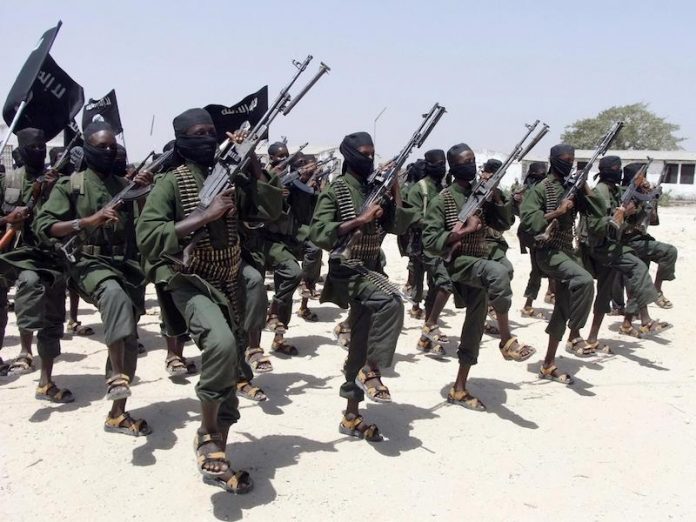 Stig Jarle Hansen
It's been five years since four attackers made their way into Westgate, a popular shopping mall in the rich Westlands area of Nairobi, and unleashed a coordinated attack that left 71 people dead. Some of those deaths resulted from friendly fire as the small group of terrorists took advantage of Kenyan security agencies' confused response. After the attack, videos emerged of members of some security agencies looting shops in Westgate during the siege.
The attack, for which Al-Shabaab claimed responsibility, struck a brutal blow against Kenya's important tourist industry.
Five years on, the threat is somewhat reduced.
Al-Shabaab remains undefeated. But there are several indications that Kenya, as well as several of its neighbours, such as Djibouti, Uganda, Tanzania and Ethiopia, have made important gains against the terror group and its local sympathisers.
My field studies indicate that the Kenyan police have been successful in curtailing communication and cross-border travel by local sympathisers and Somali militants. This is significant for two reasons. First, attacks like Westgate were almost certainly coordinated by militants who'd trained in Somalia and returned to Kenya. And second, hundreds of Kenyans have joined the group inside Somalia.
Kenya's security forces must nevertheless remain vigilant. This is especially true because Al-Shabaab remains powerful and stable within Somalia. There's always a risk that the group will once again turn its sights on Kenya if policing and security slacken.
Al-Shabaab, a Border Problem
After Westgate, Kenya was rocked by two more large attacks in the vulnerable border areas near Somalia. On 2 December 2014, gunmen crept into a labourers' camp in Mandera and killed 36 people. On 2 April 2015, militants launched a large-scale attack on Garissa University College. The attack left 150 dead, the highest number of causalities ever inside Kenya.
Since then, the border areas have become far safer, although attacks still occur. There are several reasons for this. Kenya increased spending on security. It also increased border controls, and implemented a devolution process delegating power to the region and local levels.
There's also been an improvement in relations between Kenyan police and communities. Civil society groups were also drawn into implementing Kenya's National Strategy to Counter Violent Extremism in 2016, leading to a variety of NGOs getting involved.
Finally, Kenya's police have become better at targeted operations. Gone are the random arrests scores of Kenyan Somalis that led to grievances and animosities that Al-Shabaab could take advantage off.
That's not to say Kenya is entirely out of the woods. Concerns persist.
Al-Shabaab, Still a Threat
One area of concern is that there's still potential for Al-Shabaab to recruit fighters inside Kenya. The root causes for the recruitment – alienation and animosity towards the state – is still there.
While these Kenyan sympathisers in general are disorganised, they nevertheless remain a cadre that can be tapped by radicals if circumstances change in Kenya, and if law enforcement agencies drop their guard.
Inside Somalia, Al-Shabaab has not been weakened since the Westgate attack. There have been some changes, such as to its leadership, and some internal discord has been reported, but by and large the group remains on firm footing.
This is evidenced by increasing insecurity in Somalia. Most recently, a car belonging to Somali intellectual and free speech defender Professor Yahya Hagi Ibrahim was bombed. His brother was killed. It was the latest in a series of attacks targeting politicians and intellectuals.
In the Somali countryside, in supposedly "liberated areas", Al-Shabaab still wields considerable influence. For instance, the group demands "taxes" from villagers and protection money from businesses operating in those areas, helping to fund the group's activities.
All of this is worrying for Kenya. Its own local improvements unfortunately won't directly influence Al-Shabaab's standing inside Somalia.
Maintaining the Progress
Kenya's leaders need to maintain unity and enhance both the payment of security forces and the trust between community and the police. Progress has been made, but it needs to be continuously advanced, strengthened and consolidated.
– Hansen is Associate Professor of International Relations, Norwegian University of Life Sciences, Norway.
In Brief
Trump Mocks Christine Blasey Ford over Kavanaugh Allegations
US President Donald Trump drew strong criticism from both Republicans and Democrats on Wednesday after mocking Christine Blasey Ford, who accused Supreme Court nominee Brett Kavanaugh of sexually assaulting her decades ago. At a campaign rally in Mississippi rally on Tuesday, the audience laughed as Trump ran through a list of what he described as holes in Ford's testimony before the Senate Judiciary Committee. Last week, she testified that Kavanaugh pinned her on a bed, tried to take off her clothes and covered her mouth in the early 1980s when the two were teenagers. Kavanaugh has denied Ford's allegations.
Conflicting Saudi, Turkish Claims on Jamal Khashoggi Whereabouts
Saudi and Turkish officials made conflicting statements on the whereabouts of a prominent journalist who had reportedly gone missing while visiting the Saudi consulate in Istanbul. Jamal Khashoggi, a Saudi dissident critical of the country's crown prince, entered the consulate's premises at around 1pm (10:00 GMT) on Tuesday in what seemed to be a routine visit to sort out paperwork, before disappearing, Al Jazeera reported. Turkey's presidential spokesperson said on Wednesday that Khashoggi remained inside the Saudi consulate, a day after his fiancee reported he had failed to emerge from a meeting in the mission. "According to information we have, this individual who is a Saudi national is still at the consulate as of now," Ibrahim Kalin said. He also said Turkish authorities were in contact with Saudi officials and he hoped the situation would be resolved. In contrast, a Saudi official quoted by Reuters news agency said the journalist was "not in the consulate nor in Saudi custody".
U.S. Reviewing Agreements that expose it to World Court
U.S. National Security Adviser John Bolton said on Wednesday the administration was reviewing all international agreements that could expose it to binding decisions by the International Court of Justice, calling the United Nations' organ politicised and ineffective, according to Reuters. His announcement came hours after U.S. Secretary of State Mike Pompeo said Washington was terminating a treaty of amity with Tehran, after the court ordered the United States to ensure that sanctions against Iran, due to be tightened next month, do not affect humanitarian aid or civil aviation safety. The Hague-based court, which is also known as the World Court, handed the victory to Tehran, which had argued that sanctions imposed since May by the administration of U.S. President Donald Trump violate the terms of a 1955 Treaty of Amity between the two countries.
Russia Keeping Close Eye on US Missile Banned Under INF Treaty
Moscow is keeping a close watch on a missile under development in the United States, which must be banned under the Intermediate-Range Nuclear Forces (INF) Treaty due to its characteristics, Russian Deputy Foreign Minister Sergei Ryabkov told the Russian News Agency, TASS, on Wednesday. "The fact that the United States has launched R&D or, as we call it, research and development work on the missile, which if it is tested and even more so deployed, would be a direct breach of the treaty, and this is not news. This was outlined before and we are keeping a close eye on it," the senior Russian diplomat stressed.