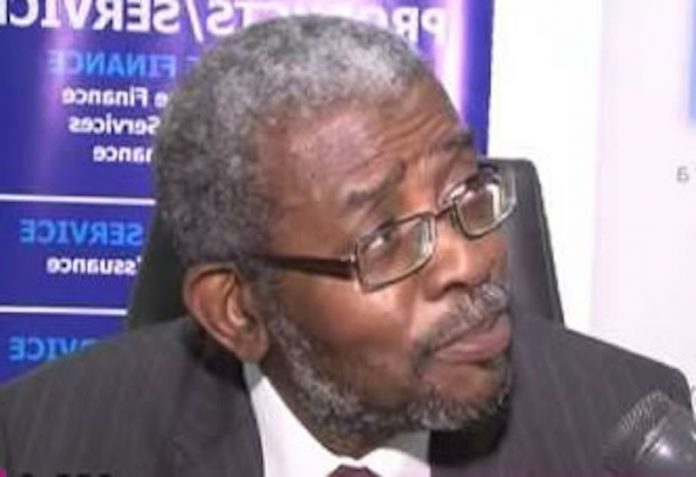 Goddy Egene
The Chairman, Capital Bancorp Plc, Mr. Tola Mobolurin has advocated a complete review of strategy to boost investor confidence in order to re-position the Nigeria's capital market in the wake of bear run in the stock market.
Mobolurin decried the negative effects of domination of Nigeria's stock market by foreign portfolio investors as they are not committed to any market.
The Capital Bancorp boss spoke at a briefing to mark the 30th anniversary celebration of the company in Lagos. He explained that uncertainty in the economy, polity and fear that 2019 general election might throw Nigeria into deep crisis among others have led to massive dumping of shares by both foreign portfolio investors and their Nigerian counterparts on the exchange.
Mobolurin noted that the government has a duty to address uncertainty at every level of our development efforts in order to rebuild investor confidence in Nigeria.
He said: "Everywhere in the world, politics and elections affect the stock market. I don't think we should worry too much about it. However, people may worry about what can happen after the elections. It may turn some people totally away from Nigeria if they perceive it is an unstable country. If you scare people by giving them the impression that this is a country that is about to breakup, that is where I see a problem. Politicians need to watch their utterances.
"It is not only the foreign investors that is affected, even the Nigerian Investors do not want to keep money in this economy if they perceive that the country is going to blow up. Nigerians must demand from the government and the politicians that they need stability in the political system, economy, and currency. They must demand for low inflation because, that is where the prosperity of every citizen can be assured. If our system becomes more stable and we improve in the environment for business and investment even Nigerians who have money abroad will start bringing them back here.
"Even our pension funds have stopped investing in the stock market. There are implications for all these. Equity investment represents the largest form of investment you could have, because it has no maturity date and what is more, the returns on equities is the residual returns from the company. It has no cap returns on debt instruments and for many other reasons, it acts as hedge against inflation.
"If everybody is investing in debt instruments, what will happen when interest rates falls? It is important that we have a strong stock market. The second thing is that if people perceive equity investment as risky and no-go area the rate of capital formation in the country will decline. The only contribution to capital formation by a middle-income person who will not be in business is his investment in the stock market.