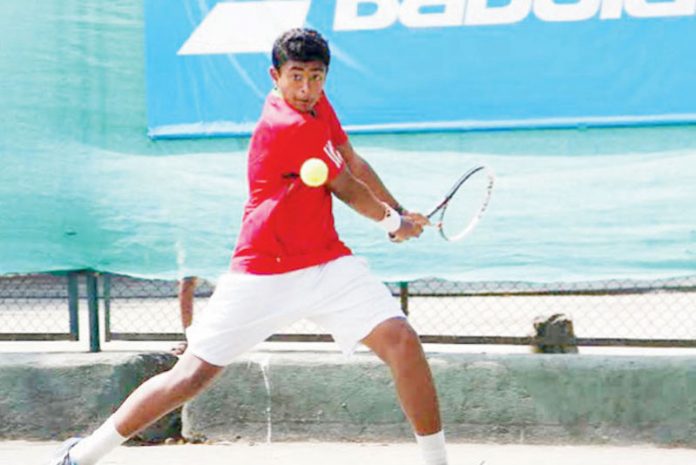 Indian tennis player, Aryan Goveas has confessed his love for the city of Lagos, Nigeria, a reason he has to return to play in the ongoing Lagos Open Tennis Championship.
The 2018 Lagos Open Tennis served off at the weekend with the International Tennis Federation (ITF) approved tournament reaching its main draws stage at the Lagos Lawn Tennis Club, TBS, Onikan yesterday. Goveas tournament number seventh player, told journalist after he won his first round match in the main draws at the expense of Nigeria's Slyvester Emmanuel, whom he beat in straight set of 6-0,6-0, that he came back to play in the Lagos Open, formerly known as the Governor's Cup Lagos Tennis because he enjoyed his stay in the city when he was around last year.
Goveas said: "I love the people of Lagos especially the hospitality I enjoyed last year. The hotel was good and I know that I will enjoy the same this year."
He hailed the organisers of the Lagos Open Tennis for putting in place a good tournament, saying "Everything is new when I came into the venue, from the locker room to the court, you can see the taste of good planning. The standard this year is very high compare to last year."
On his expectations this year, the Indian boy said: "I played up to the semi final last year and I hope I will go far this year."
Meanwhile, one of Nigeria's players Sarah Adegoke who had it tough in her first match in the main draws of the women's singles said she hoped to comeback forcefully in the second leg. Adegoke was beaten on Monday by South Africa's Zoe Nigger in a match that ended 6-2,7-6(3). Adegoke disclosed that she couldn't find her rhythm in the course of the match especially in the first set of the duel.
She noted that her exposure at the Lagos Open has added values to her game as she has been able to gain consistency.
Matches continue in the competition this morning.