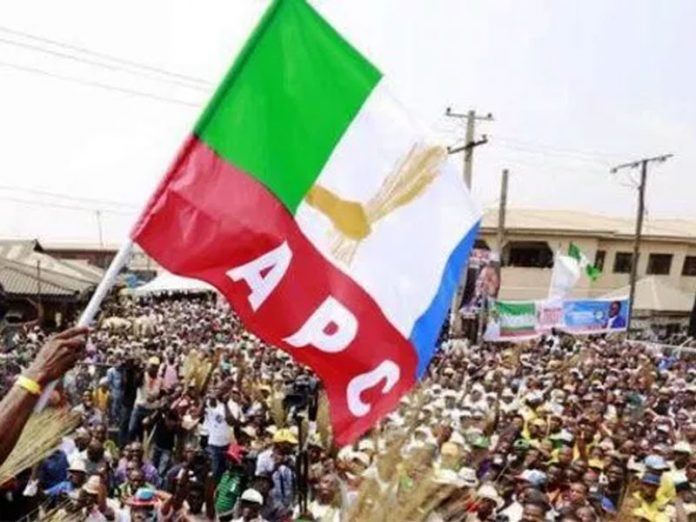 Segun Awofadeji in Gombe

Journalists were yesterday barred from covering the primaries of All Progressive Congress (APC) in Gombe State.
There were indications that security agencies and top APC party officials may have conspired to bar journalists from national dailies and local reporters in the state from gaining access to the venue of the gubernatorial primaries of the party in the state.
This gave rise to escalation of tension between reporters and policemen.
When journalists arrived Gombe International Hotel, venue of the congress at about 3.30 p.m. yesterday, they were denied entry by well armed policemen who openly asked them to go back.
One of the officers, an inspector of police pushed and  pointed his gun at the secretary of the chapel, Mr. Williams Attah, who was trying to show him the accredited cards authorising journalists to cover the event.
The policeman said they were under instruction not to allow anyone, including the media access to the venue.
According to the officer, who was shouting on top of his voice, "You are not needed here, until when the elections are over you will be invited for briefing."
When another correspondent asked them whether their action was a confirmation of the fears raised by some of the delegates and aspirants of alleged plans of conspiracy to manipulate the process, the policemen started shouting, saying the question he asked was offensive and they threatened to beat the reporters.
Despite all explanation by the reporters on the need to allow them enter the venue to cover the event; the policemen and party officials insisted that they should leave.
The whole episode happened under the watchful eyes of a deputy commissioner of police.
When the leadership of the chapel contacted the public relations officer of the APC in the state, Madam Naomi Awar, to ascertain whether there was an instruction for journalists not to monitor the process, she denied it, saying that there was only change of time for the primaries.
She however, confirmed that there was an order that nobody should be allowed into the venue without instruction by the party.
THISDAY gathered that the adjustment of the time and the actions of the policemen raised fears in the camp of some of the aspirants who suspected foul play in the whole exercise.