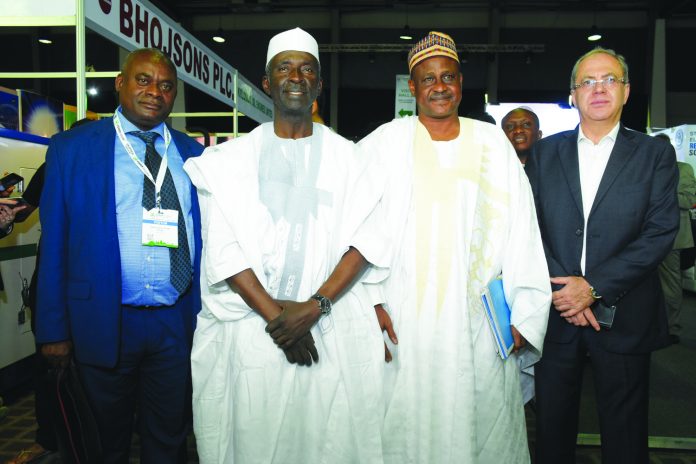 Ruwase: Power should not be solely for profit
By Bennett Oghifo
The President of the Lagos State Chamber of Commerce and Industry, Mr. Babatunde Paul Ruwase has said the nation's power sector is too strategic to be left solely as a commercial framework with profit as a prime motive.
Ruwase said this at the opening ceremony of Power Nigeria exhibition and conference 2018 which took place in Landmark Center, Victoria Island, Lagos, during the week. The conference and exhibition brought together decision makers, business leaders, experts and trade professionals to discuss the latest trends and progressions within the country's electricity and power sector.
"It should be realized that the power sector is not just a business issue, but also a critical development issue. It has implications for job creation, welfare of citizens, growth of small businesses, poverty alleviation, agricultural development, sectorial linkages and much more.  Therefore, the government needs to provide some support to enhance development in the sector," according to Ruwase.
While declaring the exhibition and conference open, the Deputy Governor of Kaduna State, Barnabas Bala Bantex commended the organisers of Power Nigeria, part of Informa's Industrial Group, for their consistency and continuity in developing 'The Power Nigeria Agenda' conference, which he described as beneficial and educational to the country.
According to the Exhibition Manager for Power Nigeria, Sheetij Taneja, "It is this type of growth that drives our platform and allows us year after year to bring together a wide range of key stakeholders, from power manufacturers, suppliers, domestic wholesalers and distributors, to thousands of visitors from across Nigeria and neighbouring countries, all with decision-making competence." He added, "The three-day event allowed us to establish a distinct reputation with government, associations and ministries in the Nigerian power market. It also provided participants the perfect opportunity to attend free, educational CPD-credited sessions, improving your knowledge and skills.
"Some of Power Nigeria's longest standing exhibitors, such Skipper Seil and Schneider Electric returned once again for another successful edition of the event. New entrants like Lucy Electric also showcased their latest range of industry leading products to local suppliers."
According to the Regional Marketing Manager, Sub-Saharan Africa for Lucy Electric, Connie Ochola, "We presented our industry-leading Gridkey LV/MV monitoring system and associated analytics which enables customers to identify actionable information from the data on their network. We also launched a new graphical user interface for Gridkey too, unlocking greater network potential and making network data more accessible and easier for operators to quickly interpret."
Over the three days, the Power Nigeria Agenda discussed topics, including minigrids, solar and the use of blockchain within the power sector, with day-three hosted by Elsewedy Electric.
Power Nigeria exhibition and conference draws on the strengths of Informa Industrial Group's geographical foothold in the Middle East and Africa through its partner events like Electricx in Cairo, Middle East Electricity Saudi in Riyadh, and Middle East Electricity in Dubai, one of the world's largest power exhibitions.
Power Nigeria exhibition and conference.