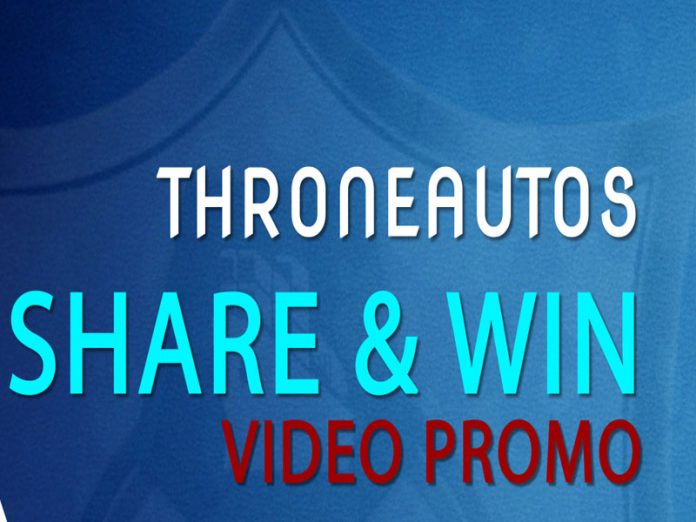 Throne Autos, the vehicle subsidiary of the Throne Group of companies, has made good her promise at the 1st Season Car Giveaway event held recently in Lagos.
Stakeholders in the auto industry and celebrities who attended the event attested to the fact that it lived up to expectations as it attracted people from all walks of life, who trooped in to witness the lined up activities of the day which eventually culminated in the Grand final winner that walked away with a Toyota Corrola.
The giveaway initiative awareness commenced and enjoyed huge customers and consumers attention with series of A – list social media influencers ranging from Arole & Asiri,Lekan "King Kong",Radio Host Nedu of Wazobia Fm , Woli Agba and Broda Shaggi respectively. Their followers were treated to engaging treats about the event thus driving interest and likes.
According to the Managing Director of Throne Autos, Mr. Oladapo Oladimeji, the initiative is the brainchild of the able leadership at the helm of affairs at the company, whose foray into the auto sales industry stemmed from the continued shortchanging of car buyers through hidden charges, delayed delivery and other untidy acts. In his words their offering is mutually beneficial as customers are only charged 100 Dollars for transaction aids done for them on cars bidded for online in their presence and brought in on their behalf based on other legal/business charges.
The Chairman of the Group, Mr. Olalekan Ilori, during the occasion announced his new pet project tagged the "Throne Charity Foundation" whilst he donated the sum of N5,000,000.00 as initial take off funding,he solicited for the support of all present and Nigerians in general to support the foundation, which he explained was targeted at kids of humble background.
The highlight of the event was the emergence of Mr. Abimbola Kazeem alias "Jigan" an Actor and Instagram Influencer, who re-enacted his acting career through with "Sho Mo Age Mi Ni" skit ,as the lucky winner of the grand prize of Toyota Corrolla. The actor in his words shared after emerging as winner ,said this year has heralded in good tidings of huge impact to his family after obeying Gods' January 1st directive not to observe his watch night service in church but by offering prayers, by his bed side and upon obedience ,the year has brought him, endorsements, child birth and latest addition been a Toyota Corrola he won at the event, which he accessed with a Keke Napep, locally known as Maruwa.
A guest speaker at the event, Mr. Deji Oso, implored the attendees and the Nigeria motoring public to patronise the company as they stood to benefit from the Business to Business (B2B) Partner Scheme, through the company hassle free car purchase transactions or via their referral scheme, where a referral stands to benefit 50 dollars for every prospecting and eventual customers deal concluded by them.