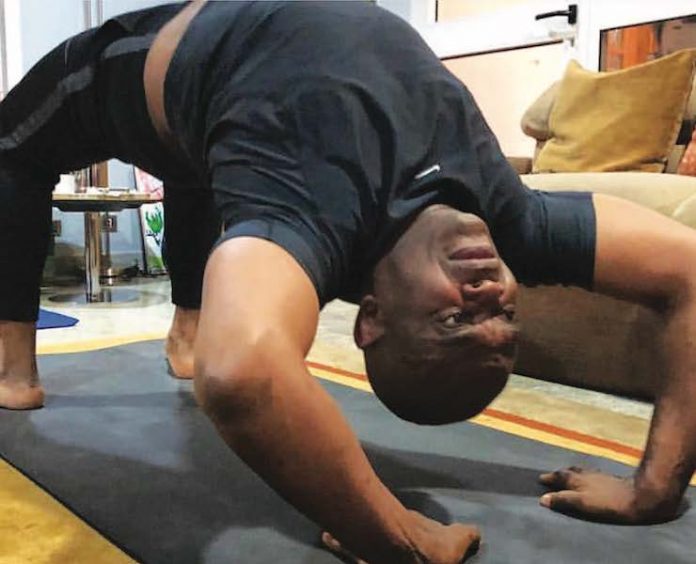 It's official: Nigeria's superrich are bored with their wild extravagance and lust for expensive material toys like private jets, yachts and posh homes in exclusive neigbourhoods around the world. They have devised another means to perpetuate their hankering for elitist consumption and status enhancement. Yes, the rich take their pleasures blithely, after the fashion of whatever seems to be trendy. Hence it is not in habit but in novelty and the clich that many a billionaire often pursues and acquires joie de vivre and pleasure.
The jury is still out on what billionaire businessman, Tony Elumelu, is more passionate about between taking endless pictures for social media exhibitionism or living life to the hilt. Tony, the extravagantly generous chairman of Heir Holdings, is known to love the high life. He was one of the few rich bankers that held the society by the jugular in their younger days when the streets bowed to their whims. Now in his 50s, the banker has parlayed his youthful exuberance to showing off on the narcissist's coven called Instagram where he regularly posts pictures of his social and professional activities.
Check out his social media page, it's revealing and pretty entertaining. Like billionaire oil mogul, Femi Otedola, from all indications, Tony does not appear he would be piping down anytime soon. His activities on Instagram have portrayed a man at peace with himself, who is ready to shatter the myth of seclusion normally associated with men of wealthy means. He seems to have burst the bubble of limiting engagement that ordinarily confines many billionaires of his ilk to their heavily walled fortresses and inner shells. Little wonder many a young Nigerian goes to his page to see the latest in fashion, lifestyle and wisecracks.
Tony, a businessman with a clear-cut vision, boundary-shoving commitment to birthing novel and noble ideas and passionate belief in the Nigerian dream, these are the ideals that have kept the chairman of United Bank for Africa (UBA) alive and awake to the power and plausibility of his beliefs. The avid reader, fitness enthusiast, motivational speaker, philanthropist and father of five girls and twin boys, maintains a private life devoid of ostentatious material acquisitions. You may see him at the ringside of popular boxing matches in Los Angeles (a la Floyd Mayweather vs. Conor McGregor fight where ringside tickets cost as much as $100,000), hobnobbing with Hollywood celebrities and global leaders, but you won't see him displaying McLaren and Rolls Royce even though he has a couple in his homes scattered across the world. Elumelu is that guarded.