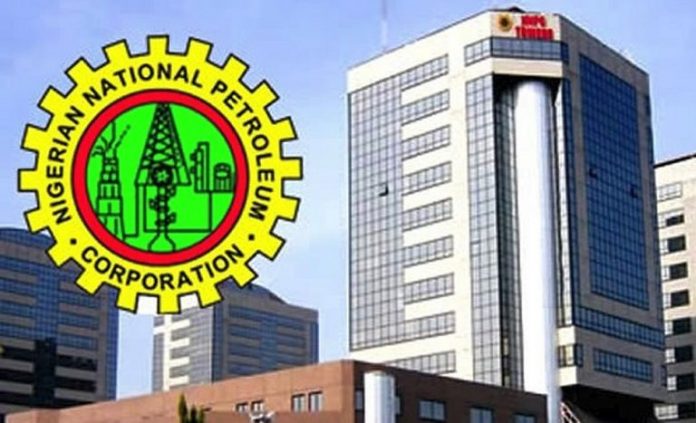 By Chineme Okafor in Abuja

The Nigerian National Petroleum Corporation (NNPC) on Friday discounted recent claims by the Nigerian Police that it recovered $470.5 million and N8 billion the corporation's funds hidden in commercial banks in the country.
In what it described as an informed perspective to the development, the corporation said in a statement from its Group General Manager, Group Public Affairs Division, Mr. Ndu Ughamadu, in Abuja that the allegation by the police was not only misplaced but equally misleading.
It confirmed that though a few commercial banks were yet to complete remittance of US dollar deposits to the Treasury Single Account (TSA), it however had no funds hidden in any commercial bank in Nigeria.
The NNPC equally explained that the Presidency, the Office of the Accountant-General of the Federation (AGF) and the Central Bank of Nigeria (CBN) were aware of, and received periodic status reports on balances yet to be remitted to the TSA by commercial banks.
According to the corporation, it made a report to the Presidency on the failure of some commercial banks to complete transfer of US dollar deposits following the implementation of the TSA, and a presidential directive was issued for the CBN to ensure that the funds were completely transferred to the TSA in US dollars.  
It noted that most of the commercial banks had since complied with the presidential directive and completed transfer to its TSA in US dollars, including the reported $470.5 million the police claimed to have recovered.
On the purported recovery of N8 billion, NNPC also said it was not aware of any change in the subsisting presidential directive to the effect that all of the US dollar balances must be transferred to the its TSA in US dollars, adding that no such funds had been deposited into the account.  
"Consequently, NNPC's record of the US dollar funds still yet to be transferred by a few commercial banks cannot reflect the said recovery," it explained in the statement.
Perhaps inferring that there may be suggestions for it to part with some monies from the fund in payment for the alleged recovery through the whistleblower policy of the federal government, the corporation said it would not make such payments because no recoveries were made as claimed by the police.
"While the Central Bank of Nigeria executes the presidential directive to ensure complete transfer of US dollar funds to the corporation's CBN Treasury Single Account, it is pertinent to reiterate our earlier position that NNPC will resist every attempt to subject these funds, which have been in the full view of government, to five per cent whistle blowing fees as this would be unreasonable and a sheer waste of public funds," it explained.
The NNPC, stated that as an entity with fiduciary responsibility to the government and people of Nigeria, its commitment to transparency and accountability remained unwavering.