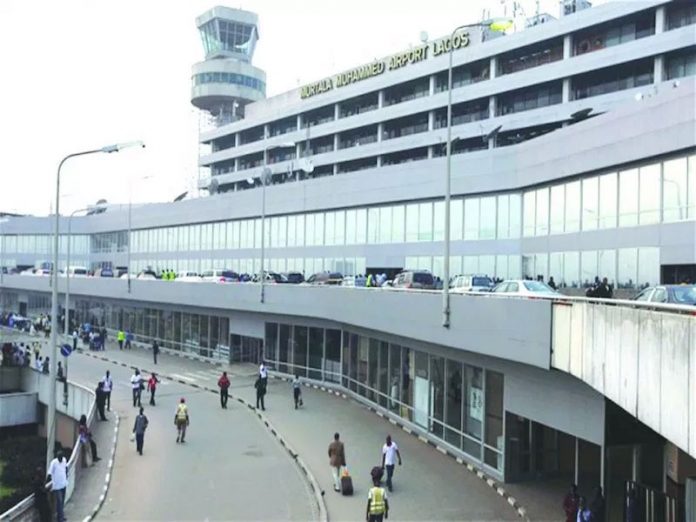 Chinedu Eze
Stakeholders in the aviation industry have said that Nigeria needs modern airports mode than it needs national carrier, which government said would take off before end of the year. Although government has rolled out plans to concession major airports in the country located in Abuja, Lagos, Kano and Port Harcourt, but indications show that national carrier is government's priority.
Reports also indicate that vested interests, including labour and highly placed politicians oppose the plan to concession the airports.
However, THISDAY spoke to a seasoned industry operator and aviation consultant, Amos Akpan, who said Nigeria urgently needs modernised airports.
"Nigeria needs modern airports now than national carrier. Many have argued that the national carrier will create employment opportunities in the aviation industry, but the multiplier effect on infrastructural development, manpower development, and economic growth the modern airports brings outweigh national carrier today.
Akpan said this will bring ease of traffic flow, user friendliness and convenience, noting that airlines and passengers prefer modern airports.
"We will have a lot of transits and stopovers which will boost our economy. There will be 24 hours independent electricity, adequate and available fuel at competitive prices, good traffic management. There will be shops, hotels, restaurants, self check-in services, fast baggage and cargo delivery, safety of all users, comfort of passengers, friendly but firm immigration and customs personnel; and up-to-date air navigation facilities must be put at our airports," he said.
Akpan said when given out in concession, the concessioner would inject funds in the facilities, which government may not readily make available and all needed facilities would be put in place.
"All airports must have camera monitor center that covers the entire vicinity on – time, in real – time. There will be certified maintenance facilities that guarantees quick turnaround of aircraft will attract operators. We need to take advantage of our geographic location. For instance, Kano should be hub for North Africa. Lagos should be hub for the whole Africa. Port Harcourt should be hub for central Africa. Markurdi or Yola should be farm produce airfreight center. There should be rail linking airports to cities and fruit depots," Akpan explained.
He said that rightly packaged investment portfolios would segment tour/holiday traffic, trader traffic, and daily business/corporate traffic, so that a passenger would arrive the airport and go through security screening after checking into a flight, the passenger my seat to mail while waiting for his flight.
"There are investment packages that can deliver these products and services if the environment is right. First, we need to stop limiting the investment terms to regime tenure. Private investors will like to participate in public partnership if the change in the personnel heading our government will not impact negatively on their investment," Akpan said.
He said that despite talks about the national carrier, nothing seem to be in the offing yet.
"On the contrary, the national carrier proposal is confusing as it is now. No physical office address. We have not sighted basic documents like certificate of incorporation. Air Transport licence. No identified/known investor has come out to say here I am. No management. Yet our public officers announce December 2018 as take off date," Akpan said.