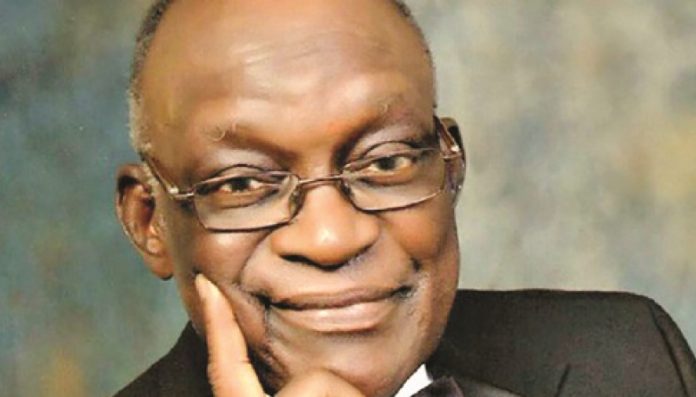 A former President of the Cycling Federation of Nigeria Reverend Moses Iloh is dead. According to family sources, the firebrand sports administrator died yesterday aged 88 years.
He was until his demise the General Overseer of Soul Winning Chapel, with headquarters in Yaba, Lagos.
Apart from Iloh's contribution to the development of cycling in Nigeria, he was also a strong advocate of the less privileged. He never spared any administration that fails to live up to the expectations of the people.
Immediately the news of his death was announced, condolence messages were expressed by those Rev. Iloh touched one way or the other.
Sports Minister, Solomon Dalung eulogised the elder statesman and cleric for his contributions to nation building and development exemplified through his pastoral teachings.
"This is sad news to the sports fraternity especially now that we need experienced sports administrators to assist us in rescuing some sports that are almost moribund and dying gradually.
"Rev Iloh was a seasoned sports administrator who had deep passion for cycling," the sports minister stressed in his condolence message.
Dalung sympathised with the immediate and extended family members of the late renowned sports administrator who was also a Patron of Lagos Chapter of the Sports Writers Association of Nigeria.
"I sympathize with Rev. Iloh's family, friends, associates and other well-wishers who are affected by the death of this Reverend gentleman. I pray Almighty God to grant the elder statesman eternal rest."
Also, immediate past Chairman of Lagos SWAN, Fred Edoreh, described the late Cycling Federation of Nigeria Chairman as a father figure who will be missed by all in sports.
"He was the pillar of Lagos SWAN for the period I served as secretary and chairman.
"He was not only our adviser, strategist and inspiration, he was our guardian and intercessor to who we ran for prayers in times of difficulties and fears. He was simply a father…," mourned Edoreh in the official WattsApp platform of Lagos SWAN.
Lagos Broadcast Journalist and former Chairman of MFM FC, Godwin Enakhena, also mourned the late cyclist boss.
"I knew him up close when I served under him as Ambassadors In Sports (AIS) Vice President. He was our president.
"I won't forget how he wanted to follow AIS cyclists to Abeokuta en-route Benin Republic a few years ago.
"He gave his all to whatever he was involved in. I spent at least two days of the week in his Church/office in Yaba. And there was never a dull moment with him. Although he was well advanced in age, Dr Iloh was still very brilliant with a retentive memory. He was very knowledgeable in sports and other spheres of life.
"He accepted to be my guest at the Dr. D. K. Olukoya International Youth Football Competition slated for 20th October, 2018 at the Agege Stadium. I looked forward to having a picture of him and Dr Olukoya. Now the great man is no more. May his soul Rest In Peace," concludes Enakhena in his condolence message.
A condolence register is to be opened this morning at the Lagos SWAN secretariat inside the National Stadium in Surulere, Lagos.