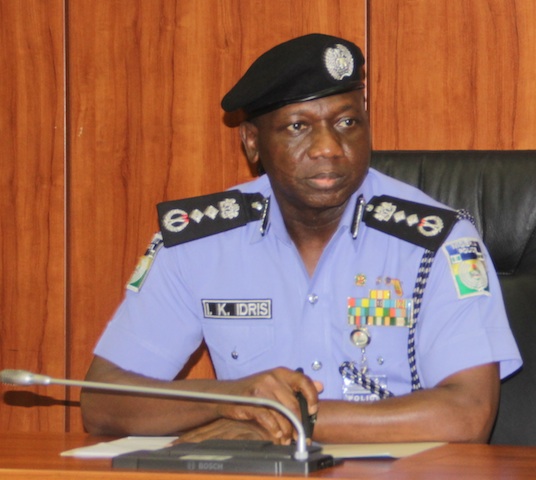 By Adedayo Akinwale in Abuja

The Inspector General of Police, Ibrahim Idris, has allegedly ordered the arrest of the newly elected Chairman of  Inter Party Advisory Council (IPAC), and the Chairman of Progressive Peoples Alliance (PPA) party, Peter Ameh.
The alleged arrest order was issued by the police barely 48 hours after winning the IPAC election against the Chairman of United Peoples Party (UPP), Chief Chekwas Okorie, who was allegedly supported by the All Progressive Congress (APC).
The National Publicity Secretary of IPAC, Ikenga  Ugochinyere in a statement issued yesterday said that in a bid to actualise the unpopular plan, the police headquarters yesterday served a letter dated 5th September the day of the election, inviting Ameh the new chairman of IPAC to appear before the IG police team investigating the phantom allegation on September 10.
He added "Few hours after the shocking defeat of the Pro-APC candidates and the victory of new nine officials as IPAC executives (Peter Ameh of PPA as chairman, Ikenga  Ugochinyere of APP as Publicity Secretary, Geff Ojinika of CAC as Deputy Chair, Santuraki as Organising Secretary. etc), the last may not have been heard of the election as the government seems not to have accepted the defeat of their favoured candidates.
"There is an ongoing move to arrest the newly elected chairman of IPAC and the Chairman of the electoral committee that conducted the election, Tanko Yunusa by the now controversial Nigerian Police led by IG of Police Ibrahim Idris which few hours after the election set up a suspicious Investigation against the newly elected chairman and the electoral committee chairman using a non-existing/phantom allegation."
Ugochinyere revealed that IPAC had it on good authority that the plan was to stall the planned take off of the activities of the new executive billed for Monday, the same day the police have planned for the invitation to enable them to detain him and charge him to a magistrate court secretly.
"Like they did the Premium Times reporters and secure an order to keep him in prison pending when he relinquishes his mandate or the electoral chairman nullifies the already concluded election to enable the government influence the setup of a stooge caretaker committee", he stated