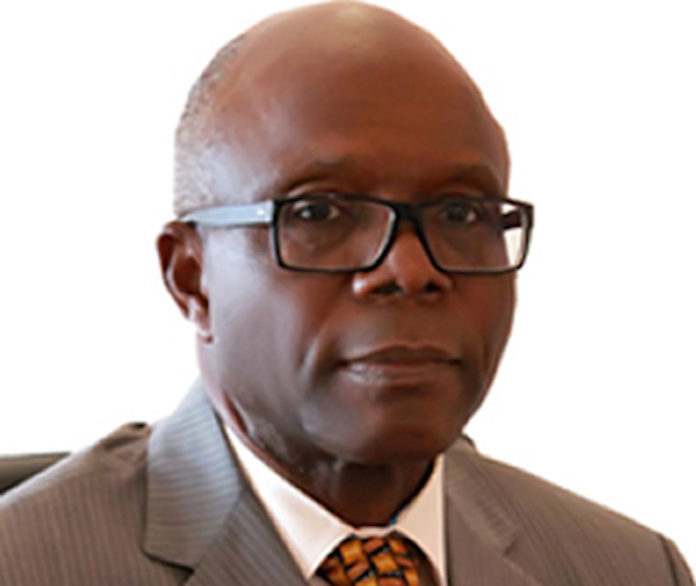 *Says IOCs should delay their planned divestment from Nigeria*Recalls how Germany rejected Nigeria's gas in 1990 
Peter Uzoho
Following recent appeal by the European Union for Nigeria to increase its natural gas export to the continent, a former Managing Director of the Nigeria Liquefied Natural Gas (NLNG) Limited, Dr. Godswill Ihetu, has joined the federal government in the call for the EU to prevail on its oil majors operating in Nigeria to urgently ramp up their investments in the country's gas sector.
Ihetu said the European oil and gas producing companies in Nigeria which include British oil major, Shell, and its French and Italian counterparts -TotalEnergies and Eni, respectively, must be pressured to invest more to enable Nigeria be able to produce more gas to meet the urgent need of the European countries.
Speaking to THISDAY on the appeal by the EU, Ihetu also urged the international oil companies (IOCs) to delay their planned divestment from Nigeria, citing the gas crisis in the EU nations and the need for the oil majors to assist Nigeria in getting more gas to their countries.
Ihetu also recounted how Germany missed an opportunity to sign gas supply agreement with Nigeria in 1990, when Nigeria wanted to initiate gas sale with them but the European nation rejected it and settled for Russia, Algeria and Norway.
In the past weeks, several delegations from Europe had visited Nigeria and sought more partnership with the country around energy supply as the cold war between Russia and Ukraine takes toll on Europe.
They appealed to Nigeria to increase its natural gas supply to European nations now facing gas shortage, as the countries try to withdraw from using Russian gas as part of the sanctions against the Vladimir Putin-led country for invading Ukraine.
Speaking on behalf of the federal government, the Minister of State for Petroleum, Chief Timipre Sylva, who received a delegation led by the European Union Ambassador to Nigeria and the Economic Community of West African States (ECOWAS), Samuela Isopi and French Ambassador to Nigeria, Emmaunelle Blatmann, had urged Europe to increase investments in Nigeria's oil and gas sector to enable the country meet the EU energy demand.
Sylva had assured them that Nigeria was ready to step in as an alternative gas supplier to Europe, but on the condition that the continent has to encourage its oil and gas producing companies such as Shell, Eni, Total Energies, among others to ramp up their investments in Nigeria's gas sector.
Nigeria is the fourth gas supplier to Europe, with at least 40 per cent of the Nigerian LNG currently exported to Europe, Isopi was quoted to have told Sylva during the meeting.
Commenting on the development, the former NLNG henchman told THISDAY that it was interesting to see European nations seeking more gas supply from Nigeria.
He remarked that the oil majors were not investing enough in Nigeria to increase the nation's oil and gas production owing to the divestment moves.
Ihetu said reports had also shown that the three European oil giants, which are the shareholders of the NLNG had not been supplying the company with gas in recent times, leading to the company operating under capacity.
According to him, the onus lies on EU to mount pressure on their oil companies operating in Nigeria to increase investments in gas exploration, drilling and production so that more gas would be produced and more volumes exported to them.
He said, "So, what I will say concerning the EU's request is that Europe should compel their companies in Nigeria to increase their investment in gas operations. Right now, we understand that European investors -Shell and co, are not investing enough in their Nigerian operations. They are talking of divestment.
"This EU's request should be strengthened further by making sure that European oil and gas production companies invest more so that we would provide more gas at NLNG for export.
"My understanding is that NLNG is currently producing or processing under-capacity because there is not enough gas coming in from the gas suppliers. The gas suppliers are Shell, Agip, TotalEnergies.
"They are not supplying enough gas, which means they are not investing enough in the company. That divestment by EU companies is now showing.
"So, what the EU should be doing is to put pressure on these investors to ramp up gas supply to NLNG, so that NLNG can produce at full capacity."
Maintaining that increasing investment for Nigeria's gas production by the European IOCs was the only way more gas could be exported to Europe at the moment, Ihetu noted that that can happen immediately, and not something to be delayed for a year or two.
According to him, the European companies who already have investments in Nigeria should just bring in more money and expand drilling for more gas as they have the facilities already.
Pointing out that there was an emergency in Europe in the issue of gas, which prompted the EU delegation to Nigeria, the former NLNG chief executive urged the European oil firms to delay further divestment from Nigeria and assist the country to get more gas to Europe.