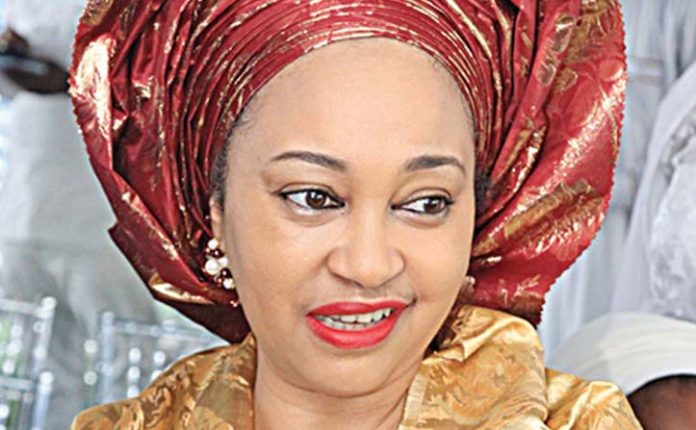 HighLife
Intelligent people are seldom drawn into contests for supremacy. Instead, they run things in the background and rely on pipeline mechanisms to get things done. This is how the wife of the Chairman and CEO of the National Drug Law Enforcement Agency (NDLEA), Brig. Gen. Mohamed Buba Marwa (rtd), does her things. Hajia Munirat Buba Marwa is a woman that stays on her lane, not generating controversies or throwing her weight around to be recognised as the peacock of power that she is.
Few women can boast of having the presence and strength of mind to be who they are irrespective of what their husbands have become. Hajia Munirat is such a person. Even after her husband's status skyrocketed and eclipsed that of his peers, the warm lady has remained a private person, content to say hello with a wave from a distance than to have convoy after convoy displaying her peerlessness.
Since Marwa assumed the NDLEA position, Nigerians have grown to admire and respect his family, especially Hajia Munirat who is always relaxed and at ease with herself and her condition. Any other woman would have become an economic bouncer in Lagos, cunningly (or not so cunningly) requesting that people pay her something to get into the good graces of her husband. But this is not the kind of thing that the unassuming Hajia Munirat would do.
Moreover, Hajia Munirat's husband is not her only point of contact with power in the country. Very few people would recall that her son is Mohammed Turad, the chap that wedded the daughter of President Muhammadu Buhari, Hannan, in 2020. That makes Hajia Munirat an in-law of the Presidency. Yet, she maintains a humble and private lifestyle.
Many wives of state governors and federal ministers would do well to imitate the way of life of Hajia Munirat. Hers is a life of contentment and enveloping grace.