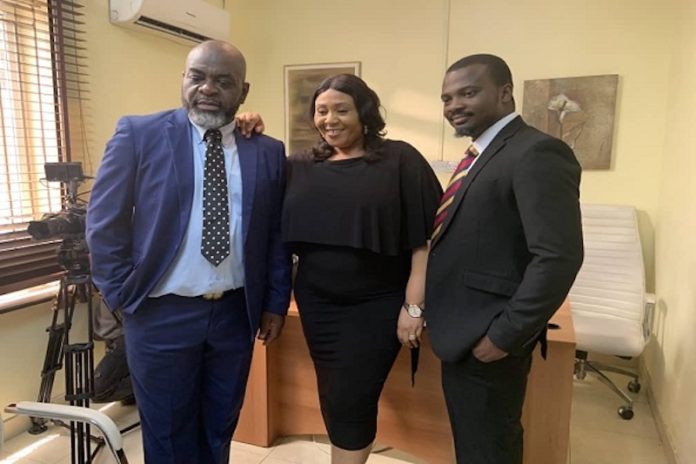 Chiamaka Ozulumba
In harmony with the recently commemorated International Women's Day (IWD) 2022, Mumpreneur Women Support Initiative premiered an emotional movie called Laura's Bubble, a Mofolusade Sonaike production, in Lagos.
Mumpreneur Women Support Initiative is a non-governmental organisation that champions women's inclusion and braces them to discover themselves, hence, the debut of the movie.
Laura's Bubble details the tale of a woman struggling and trying to find herself again after years of self-deserting and resigned to fate and the many misleading notions.
Speaking at the premiere on Sunday at EbonyLife Cinemas in Lagos, the Principal Partner of the initiative and Producer of Laura's Bubble, Sonaike, described the movie as apt for today's woman globally.
"This film aims to help women who forget themselves after childbirth and also help to correct the notion that sit at home moms are lazy," she expressed.
The Mumpreneur boss further noted that the initiative is clamouring more women inclusion in all spheres of life including politics, business, and all forms of leadership.
In her words, "Biases against women are a major cause of underdevelopment. Their potentials are not well utilised."
While insisting also that the movie is not only for women, Sonaike said it's designed for men, too. "It's for a woman who thinks it is over for her and wants to resign to fate. Such women need to watch that movie."
With this, Sonaike harped on their call for equal opportunities, to make the world balance. "We need women in all sectors. We are not against men."
On her part, Co-producer Modupe Fakorede said the movie addresses the limitations that surround older women when finding love. "Movies are a very important medium of communication. It's a form of art. People pick up ideologies and how they want to live their lives."
Also speaking, Co-Producer Olabode Emmanuel said making the film was a great opportunity to impact the society.
Emmanuel emphasised: "Part of our call is, treat everyone equally and respect people. Understand that it is the right thing to do."
Although Mumpreneur Women Support Initiative pledged to propel its quest by giving women a voice, the film enjoins women to be risk takers and troopers to attain peak performance in their various endeavours.
Nollywood actor and producer Funsho Adeola, Blessing Onwukwe, Scarlet Gomez, Otunba Okunuga, Israel Eziedo and Tessa Brown among others starred in the movie.