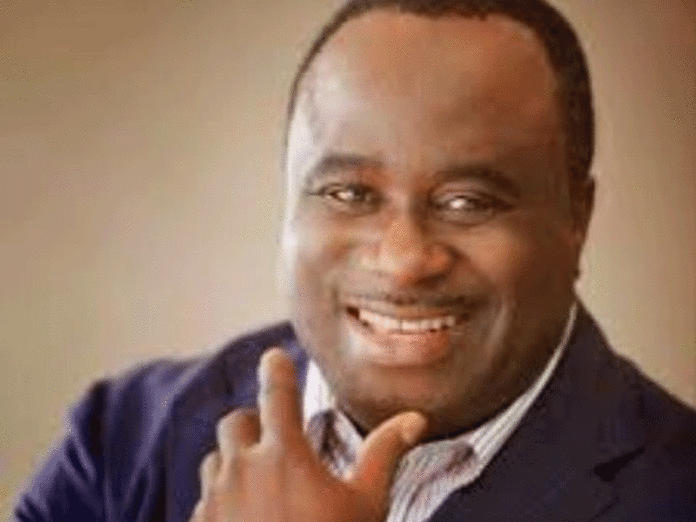 Onyebuchi Ezigbo in Abuja
Former Director General of the National Agency for Food and Drug Administration and Control (NAFDAC), Dr Paul Orhi has joined the Governorship race in Benue state.
Orhii was presented with a copy of the Peoples Democratic Party (PDP) Governorship nomination form by a group of friends at his residence in Abuja.
Speaking while recieving the nomination form from a group of friends and associates at his residence in Abuja, Orhii said that he was short of words on the level of trust that the people have reposed in him.
"It has not always been about me but about service to the people.
Benue has a lot of potentials especially in Agriculture and that the state can be richer than even the richest state, like Rivers.
"For us, Agriculture is our crude oil and we can make more money and deliver good governance in Benue state and that is why I am particularly positioned to do that because of my prior service at NAFDAC," he said.
On whether he has the capacity to govern Benue state with several challenges facing it, the former NAFDAC boss said that the work at the agency has enabled him to see in other countries how the food industry has turned the sector around.
According to Orhi, Benue has been plagued by security challenges for which Governor Samuel Ortom has been doing a lot to secure the state. .
On the issue of zoning, the aspirant said that he preferred to look at it from a different perspective.
"Every region has people who are competent. If you zone your Governorship based on competence, there will be less complaints or challenges. When my car breaks down and I go to the mechanic shop, I ask for the best mechanic that can fix that problem and I zone the request to him.
"The same thing when I have a health challenge and go to the hospital, I look for the best doctor that can treat that problem and I zone my treatment to him. I think this should be our attitude to zoning. Let's look at those with the best credentials," he said.
On the PDP zoning arrangement, Orhi described it as work in progress.
"Even the PDP zoning Committee has recommended that before you talk about zoning, it should be at least six months before you start selling forms. This our own is just an emergency where forms were being sold and about to close and then they said let them get the zoning thing. I think it is just a trial. It is still work in progress.
"If I happen to become governor of the state, Benue has a huge potential that can feed this whole country and make so much money and also turn the economy of Benue state around. The young people will have jobs and everybody will be happy," he said.