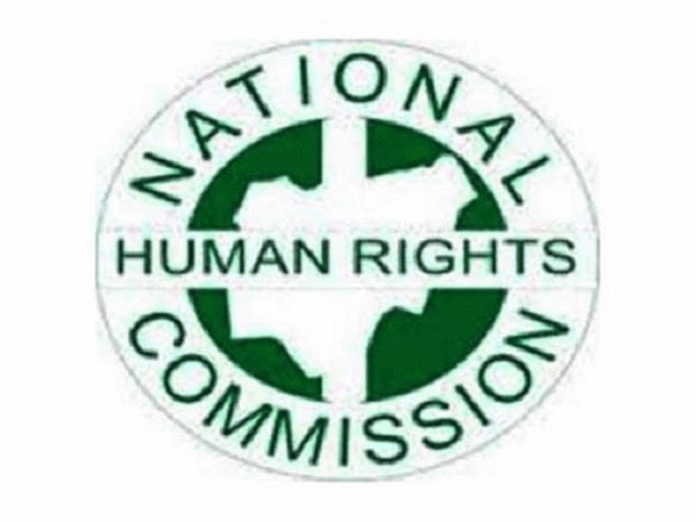 Michael Olugbode in Abuja
The Executive Secretary of the National Human Rights Commission (NHRC), Tony Ojukwu, has stated that all hands must be on deck to provide a safe environment for women and children to live in.
Speaking yesterday in Abuja against the backdrop of the killing of Hanifa Abubakar, a five-year-old pupil by the head teacher of her school, Ojukwu disclosed that in January this year alone, the commission has received so many complaints of heinous acts of human rights abuse meted on women and children across the country, "and we are just in the first month of the year. This is quite alarming."
The NHRC executive secretary, while expressing his disappointment in the attitude of those who are entrusted with the safety of this vulnerable group of people but turn around to betray the trust, called on perpetrators of violence against women and children to desist from the dastardly act, saying women and children need protection from all forms of harm.
The human rights boss disclosed that "presently, we are making our interventions in several cases, including the case of a man who allegedly murdered his three children in Enugu; the unfortunate incident of Hanifa, who was also allegedly murdered by her handlers in cold blood in Kano; the case of Oromoni and several others across the country. We will follow all these cases to logical conclusions and ensure that justice is served."
He also revealed that the commission has commenced intense investigation into the case of alleged rape and subsequent death of one 16-year-old Hajafani Aisha Umar in Borno State.
Ojukwu lamented that women and children are being treated like endangered species by their abusers.
He said the commission was shocked when the identity of the alleged rapist was made known. "Imagine, how can a humanitarian worker who is expected to provide protection for persons under his care allegedly behave in such a barbaric way? This is most unfortunate and unacceptable," he lamented.
The commission chief disclosed that the Borno State office is in receipt of a formal complaint submitted by the family of the deceased, adding that "this case and several others brought to us must not be swept under the carpet as we will investigate, unravel the truth and ensure that the perpetrators are brought to book."
Ojukwu stressed that "we have directed our state coordinators to follow every step of the required investigations in all these cases and report back to the headquarters. We will give them all the support they need, just as we are calling all relevant stakeholders to give us their cooperation and support as well."
In another development, the NHRC boss condemned the attack on one Jubril Sadi Mato (Ramadan), an 11-year-old pre-junior student of Elkanemi College of Islamic Theology in Maiduguri.
Ojukwu revealed that the commission has also commenced investigation into the matter.
"I cannot imagine why a student would want to slit the throat of a fellow student with a razor blade, what justification does he have for engaging in this wanton torture? "There is no reason for this form of human rights violation by anyone, big or small. This unfortunately shows how conscience and the sense of empathy of even young people have been brutalised by the constant violence in the polity."