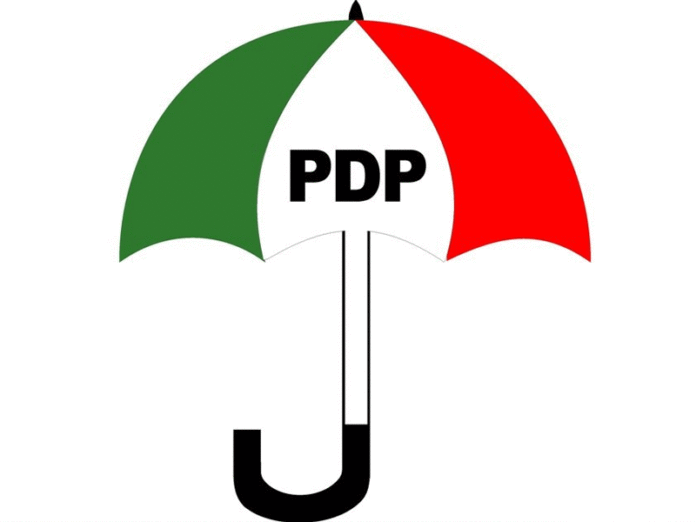 Chuks Okocha in Abuja
Amidst protests at the national secretariat of the Peoples' Democratic Party (PDP) by stakeholders of the party from Ekiti State, the national leadership of PDP has charged its members to avoid distraction and get focused on the task of removing the ruling party from power at all levels.
The party is meeting with stakeholders of the party ahead of the governorship primary election on Wednesday.
The PDP National Chairman, Mr. Iyorchia Ayu, gave the admonition amidst persisting protests at the party's national secretariat over allegations of perceived attempts to manipulate the primary election.
Some members of the party have been protesting since last week against the outcome of the ward and local government congresses of the party in the state.
But at meeting of stakeholders in Abuja on Monday, Ayu charged members to avoid actions that could make it difficult for the PDP to take over power in the state and national level.
He said if the PDP is able to chase out the ruling party, everybody would know that PDP means business.
"So I appeal to all of you from Ekiti not to lose track of that key goal. Any other thing is a distraction. You must keep in focus the goal we have: first to win Ekiti, and if possible to win every possible state and then ultimately to win the presidential election.
"Normally the party has a provision for protest, petition, after any primary. That has been done. We have received your petition, a committee has been established, headed by a very notable member of the party and that petition is been addressed. I can assure you that justice will be done.
"So be assured that your grievances will be addressed. Believe me and if justice is not done, come and hold me responsible," Ayu added.
The protesters with different placards had claimed that Senator Iyorchia Ayu led National Working Committee (NWC) has failed in its first assignment.
Some of the placards by the protesters read: "Why should the NWC of PDP allow Fayose fool them;" "We say no to the manipulated congress in Ekiti state;" "Congress was never held in Ekiti state;" "Ayu has failed in his first assignment;" Fayose is an APC agent in PDP," and many more.
The leader of one of the protests and former member of the House of Representatives, Hon. Tittilayo Akerele Owolabi, told journalists that "we want PDP leadership to know that if they win PDP for Ekiti State, there will be a South-west victory for them. Destroying PDP in Ekiti State is laying the foundation of a failed presidential election for PDP.
"We are here to express our mind that they should please save PDP in Nigeria. They should remember that the people are starving. APC has destroyed the economy of this nation. We are all relying on PDP. As a female, I'm calling on all Nigerians women and the civil society to come out and bail us out."